Swallow Walk
An audio guided experience of Edwardes Lake in Reservoir, bringing together recorded and multilayered vocal composition inspired by the life and habitat of the Welcome Swallow with direct sensory experience of nature at Edwardes Lake.
Inspired by the environment of Edwardes Lake, its migratory birds, including the welcome swallows, which especially in spring-time flit over the lake, we invite participants into a contemplative space, connecting with the patterns of nature through sound and vocal composition.
Pending Covid 19 restrictions the audio track can be experienced over 2 days interacting with live gamelan instruments. Single audience members follow the multilayered audio track of sublime vocals by Ria Soemardjo and text by Sandra Fiona Long interacting along the way with specific landmarks, bird observatory, natural sounds and live gongs and other instruments. The audio track is also available to be experienced online throughout November.
Swallow Walk was commissioned for HYPERLOCAL - a new series of immersive art works that invites audiences to see Darebin differently.
Ria Soemardjo and Sandra Fiona Long
Sandra and Ria's recent work together has focussed on creating sound worlds based in vocal composition emulating environments, utilising text as a base. They are interested in creating a space of heightened listening and holding space for contemplation, drawing awareness to the natural environment.
RIA SOEMARDJO - MUSICIAN/COMPOSER/ CO-CREATOR

Ria Soemardjo is a Melbourne based musician with a passion for collaborating with artists across diverse range of genres and artforms. Born in Melbourne, her  distinct, haunting vocals and instrumental compositions  reflect her Australian/Indonesian cultural heritage.  Over the last 10 years, Ria has created and performed music for a wide range of independent contemporary dance, theatre and mixed media  projects in Australia and Asia. Her recent projects  reflect  her interest in  engaging audiences in powerful contemporary performance/rituals, often in response to a specific site.
https://www.riavoice.com/journeyprojects.html 

SANDRA FIONA LONG - WRITER/PERFORMER/CO-CREATOR

Sandra Fiona Long is a writer and creator across performance, installation and sound based works. She recently wrote and directed Hades Fading with Indonesian company Mainteater with composer Ria Soemardjo. Other highlights include writer and performer in 'Birdcage Thursdays' in the Big West Festival, regional Victoria and fortyfivedownstairs, vocal solo 'Pancake Opus' La Mama Theatre, 'The Temple of the Wind' installation Coburg Carnivale 2018, vocal work Duets for Lovers and Dreamers (recipient Ross Trust Script Development award), 'The Beaufort Wind Lounge' installation FOLA 2014 with Ria Soemardjo, and collaborating with Indonesian company Mainteater for 23 years.
Event & ticketing details
Accessibility
Dates & Times
| | |
| --- | --- |
| Live Event (pending restrictions) | 28 & 29 November |
Event notes
Event Notes
Audio track available throughout November
Live event (pending Covid restrictions) November 28 and 29. Bookings required.
You might also be interested in...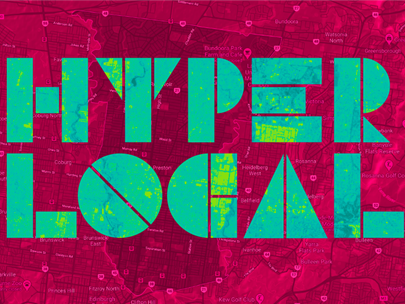 See Darebin differently through a series of immersive art experiences.
More info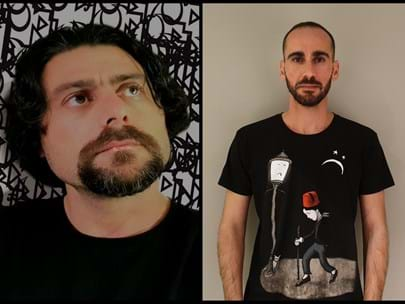 A new interactive multi-disciplinary work developed by Farhad Bandesh, Mostafa Azimitabar and Sara Cowdell.
More info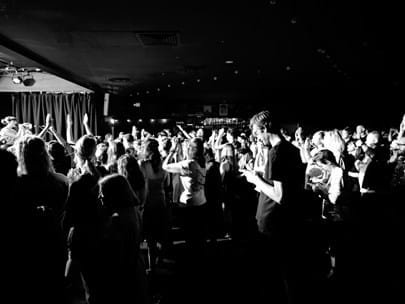 Beats, Ballads and Ballrooms brings forth songs and stories from Darebin's vibrant and continuing tradition of musical performance via an immersive audio based tour.
More info
1 November 2020 to 1 November 2022