NARETHA WILLIAMS
Festivals & Events Coordinator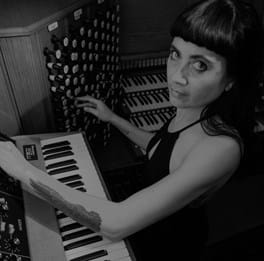 I am an established artist and professional producer with over 20 years experience in the Australian Creative Industries sector, working across music and audio practice, dance, theatre, visual arts, installations, public arts, experimental and interdisciplinary arts, video works and live performance. 
I am a Wiradjuri, First Nations creative and am deeply connected to Darebin, having lived in Reservoir for 8 years.  I am community focused, passionate about the arts and a strong advocate for its capacity for collective cultural change.  I am also an enthusiastic tech who equally enjoys the satisfaction of a well rolled cable or nicely balanced stage mix.
I am the current Co-Chair of Liquid Architecture and run the Groundstar Music record label in the background with releases set for 2023.  My management experience in creative project delivery is extensive and ranges from staging underground independent presentations through to large scale festival programs. I have worked with leading Australian companies and First Nations initiatives, flagship festivals and events, have toured internationally and won several awards. My credits include: St Kilda Festival, Bless Your Blak Arts Festival, Australasian World Music Expo, International Symposium on Electronic Art, Yirramboi First Nations Arts Festival, Science Gallery London, Chunky Move, Montsalvat, Performance Space New York, The Melba Spiegeltent, Melbourne Town Hall Grand Organ, Sydney Myer Music Bowl, Sydney Dance Company and Melbourne's Flash Forward.
BRONWYN RYAN-MERCER
Senior Producer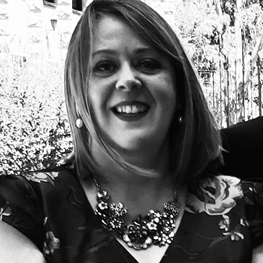 Darebin is a wonderful place to work. As a team, we're nurtured and supported, and I feel privileged to create and program for our community. I've been fortunate to work at the City of Preston and Darebin for most of my career, spanning 27 years in several different roles, all community focused.
At FUSE, I work with internal and external partners to support the delivery of our Autumn and Spring festivals. I love being part of a dedicated team working under a collaborative framework, while championing contemporary multi-arts, local artists and community participation. I feel privileged be a founding member of FUSE, and work with so many diverse and talented artists, especially during COVID.
I also manage the Darebin Community Awards, which celebrates local heroes. I'm always looking to promote the awards every chance I get, so please consider nominating someone today!
AMANDA PALMER
Senior Producer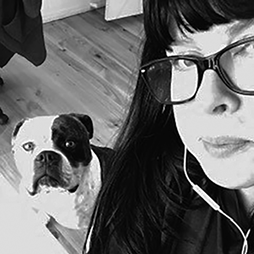 I am a passionate project and events producer with more than 15 years experience designing and producing arts, cultural and community events for local government, creative industry, organisations and venues. Prior to my role at Darebin, I worked mostly in music-related roles, including venue booking, songwriter services, and have held roles with various festivals and record companies.
As well as contributing to the delivery of FUSE, my work at Darebin largely focuses on producing a variety of FUSE fund projects and signature events, partnerships and commissions and administration of Darebin's annual FUSE Fund .
My favorite thing about working at Darebin is the community and the people I get to meet and collaborate with. I love connecting people with opportunities, and feel lucky to be regularly in touch with a diverse range of artists, musicians, makers, producers, business owners and other community members.  There are so many inspiring and talented people who live and work in Darebin.
I am currently studying Arts and Cultural Management at Deakin University.
GRACE DARLING ARMAND
Senior Producer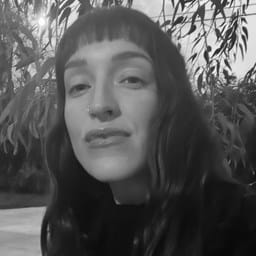 I'm a producer and creative director joining the City of Darebin with 15 years of experience in festivals, events and arts curation. Driven by the desire to connect communities and celebrate diversity, I take pride in producing experiences that delight and engage. 
My previous roles have seen me work on some of Australia's most prestigious events. My most recent roles have been with Pitch Music and Arts as a Creative Director, Dark Mofo as Creative Producer, and I co-direct Australia's LGBTQIA+ camping festival Gaytimes.
In my own time, I enjoy soaking up nature, reading novels, and visiting art galleries. You might catch me teaching Yin Yoga or walking my black labrador in my neighbourhood of Northcote.
GLENN DULIHANTY
Production Manager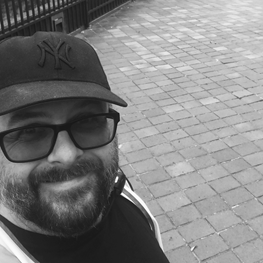 With over 20 years in the live entertainment industry, I've worked across the world from Norway to New York and Edinburgh to Hong Kong. I've worked in everything from dance, to theatre, to music festivals and events. I even ran away with the circus in the south of England, and I've sailed cruise ships in the Caribbean. Now, I enjoy a quiet life making furniture on the weekends and spending time with my best friends Chester (Staffy) and Cashew (Chihuahua).
As a resident of Darebin, I value FUSE's focus on community inclusion and spirit. It's a smorgasbord of local talent, art and conversation. Darebin Council is a progressive, inclusive, arts and community focused organisation, and you can see the real impact it makes.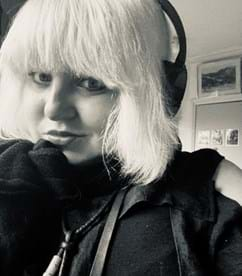 BEATRIX ANNE MACINTYRE
Festival Communications Officer
I am pleased to introduce myself as the newly appointed Festival Engagement Officer for the Fuse Festival program. I have over a decade of experience in program planning and audience engagement working with large cultural institutions such as the National Gallery of Victoria, Abbotsford Convent as well as projects such as Channels Festival and art therapy based programming projects. 
Having grown up in Hong Kong, I now reside in the Brunswick and have a connection to Melbourne's northside local art communities. I am an ardent enthusiast of the visual arts, with a passion for installations and immersive experiences. I also have a deep appreciation for the energy and spirit of live gigs and multiday festivals, having worked with festival teams in Australia as well as overseas to support unique, creative projects.  
In addition to my expertise in communications, program planning and audience engagement, I have a strong background in logistics and event coordination. Previous roles have allowed me to work with an amazing array of Melbourne's venues include Abbotsford Convent and Tennis Australia have provided me with invaluable experience in managing multi-event spaces and ensuring smooth operations.
I am wholeheartedly committed to inclusive and diverse cultural programming, in line with the vision of Fuse Festival. I firmly believe in the power of art to bridge communities and transcend boundaries. My goal is to support festival program that not only showcases exceptional talent but also celebrates the rich diversity of Darebin's artistic landscape.
ANDY ALLARDICE
Festival Support Officer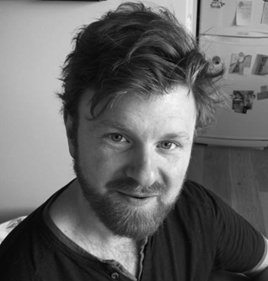 My life has always been in the arts in one form or another.
From starting my first band in High School, to landing my role as Festival Support for Fuse.
In between that, I've spent my years printing and publishing in the graphic arts industry and meeting the world's most interesting characters whilst performing as a guitarist in many bars, clubs and cafes across Melbourne and Edinburgh. Creating and performing music is where I feel most at home.
Acting in my role as Festival Support for the FUSE has allowed me to be a part of a creative team who champion local artists to add their craft to my local community. As a resident of Darebin, I've always loved inviting friends and family to enjoy our many events, and now I get to be a part of making that happen.
Travelling throughout South America, South East Asia and Europe gave me a passion for learning about different cultures, music and of course food! I love that celebrating diversity is at the core of FUSE.
In my downtime, if I'm not listening to live music, you can find me outdoors.
I'm an avid cyclist and am always looking for a great place to camp and throw a frisbee.