JODEE MUNDY OAM
Coordinator, FUSE Darebin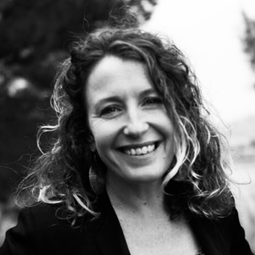 I'm a creative director and performer with my own artistic practice. I create performances, live art, films and installations. My work has been presented by Arts House, Sydney Opera House, Darwin Festival, Brisbane Festival, Sydney Festival and Tarrawarra Museum of Art. Internationally, my work has been presented at the Spill Festival of Performance, the London International Festival of Performance, Dance East in Ipswich, the Brighton Fringe and the Barbican Centre, London. I  have worked with Snuff Puppets, Back to Back Theatre, Melbourne Fringe, Deafintely Theatre, Midsumma, Next Wave Festival,  Graeae Theatre, The Village, Strange Fruit,  Falls Festival, Melbourne Writers Festival, St Martins, Google, Performance Space, BBC, ABC, La Boite Theatre and Arts Access Victoria. I was an artist with Polyglot Theatre for ten years and lucky to tour several shows around the world.  
I'm a Coda (Child of Deaf adults), Auslan is my native language and I'm a proud member of the Australian Deaf community. I identify as Disabled as I live with a terminal illness. I'm a mother to two young girls and I try my best to balance everything. I'm passionate about supporting arts and culture and I genuinely want to support artists from communities with less access have more resources to create. In 2020 I was awarded an Order of Australia medal for my service to the arts.
I live in Darebin, and I love working with my local community. I lead the FUSE team and I'm passionate about working with artists of all backgrounds, finding unique ways to collaborate and support the local ecology. I feel very lucky to be a founding member of FUSE, creating meaningful and powerful experiences through performances, visual art, films, conversation, documentaries, music and more.
BRONWYN RYAN-MERCER
Senior Producer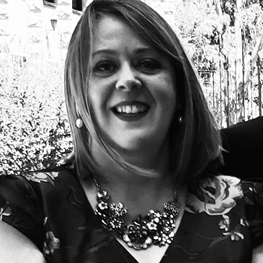 Darebin is a wonderful place to work. As a team, we're nurtured and supported, and I feel privileged to create and program for our community. I've been fortunate to work at the City of Preston and Darebin for most of my career, spanning 27 years in several different roles, all community focused.
At FUSE, I work with internal and external partners to support the delivery of our Autumn and Spring festivals. I love being part of a dedicated team working under a collaborative framework, while championing contemporary multi-arts, local artists and community participation. I feel privileged be a founding member of FUSE, and work with so many diverse and talented artists, especially during COVID.
I also manage the Darebin Community Awards, which celebrates local heroes. I'm always looking to promote the awards every chance I get, so please consider nominating someone today!
LAUREN MULLINGS
Senior Producer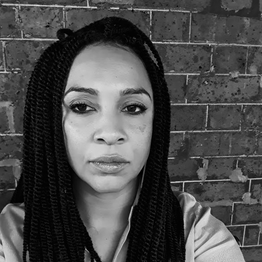 I've been working with artists on festival programs and campaigns for around twenty years. I cut my teeth on special projects, animating disused spaces in the East London Docklands and later multi-arts and music festivals. I worked with public art, literature, film and digital media alongside celebrated advocates of underrepresented peoples.
Recently, I've been in the wings producing and developing Heavy Congress, RISING Melbourne and the Jamaican Music & Food Festival, St Kilda Festival, St Kilda Film Festival and Yaluk-ut Weelam Ngargee, as well as cultural projects for the Cities of Monash, Melbourne, Port Phillip and now Darebin. I live for transcending cultural barriers through art.
The people of Darebin understand that inclusivity and innovation are symbiotic. Audiences win because they get to see art made for and of themselves. This is FUSE! And FUSE is a SERIOUS Festival, a bold, neon-bright manifestation of global and hyperlocal ideas.
It's a show of love and solidarity with the artists of Darebin, and with artists everywhere, contextualising the situation we find ourselves in right now.
AMANDA PALMER
Associate Producer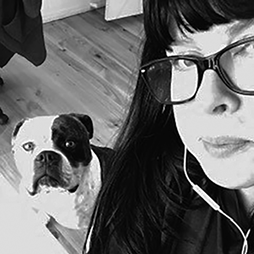 Before Darebin, I worked mostly in music-related roles, including venue booking and songwriter services, and at various festivals and record companies.
I love working at Darebin because of the community and the people I get to meet and collaborate with. I love connecting people with opportunities, and I feel so lucky to regularly be in touch every day with a diverse range of artists, musicians, makers, producers, business owners and other community members. There are so many clever and talented people who live and work in Darebin.
I just want to give a shout-out to any artists or groups I've been working with who weren't able to present their projects or events as they had planned to because of lockdown. In some instances, months and months of work for them has been cancelled or repeatedly postponed. I hope everyone's looking after themselves during this time and hopefully these projects can be presented at some point beyond.
Pictured with me here is my new office buddy, a foster dog who I've been locking after during lockdown while we're working from home.
MAYLENE SLATER-BURNS
Associate Producer
[bio coming soon]
KIRSTY BAIRD
Associate Producer
[bio coming soon]
GLENN DULIHANTY
Production Manager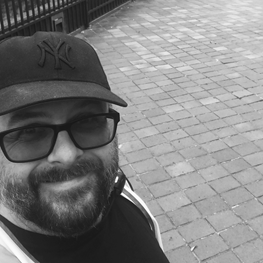 With over 20 years in the live entertainment industry, I've worked across the world from Norway to New York and Edinburgh to Hong Kong. I've worked in everything from dance, to theatre, to music festivals and events. I even ran away with the circus in the south of England, and I've sailed cruise ships in the Caribbean. Now, I enjoy a quiet life making furniture on the weekends and spending time with my best friends Chester (Staffy) and Cashew (Chihuahua).
As a resident of Darebin, I value FUSE's focus on community inclusion and spirit. It's a smorgasbord of local talent, art and conversation. Darebin Council is a progressive, inclusive, arts and community focused organisation, and you can see the real impact it makes.
SIMON SELLARS
Engagement Officer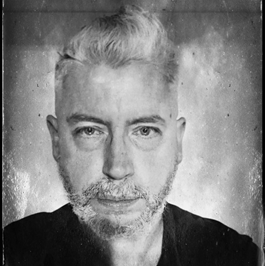 Before FUSE, I worked as an academic researcher and occasional lecturer, focusing on architecture, urbanism, cultural studies, literature and film. I was the editor of Architectural Review Asia Pacific for a couple of years, and I was a travel writer for a few more years, covering the Netherlands, Australia, Japan and numerous North Pacific islands. I'm the founder of Liquid Architecture, an internationally renowned Australian festival of sound art.
More recently, I worked for RMIT University as a digital policy analyst and La Trobe University as a content marketing manager.
In 2018, my first novel was published, Applied Ballardianism: Memoir from a Parallel Universe. Critics called it 'theory-fiction', as it's a fictionalised memoir of my time as an academic obsessed with the work of science fiction novelist J.G. Ballard.
I have lived in Darebin for ten years. The northern suburbs are a crucible of societal change in Melbourne, and many future trends in urban living could be seeded here, including the resilience of suburbia in a Covid world and the more general trend of access to housing and affordable architecture. Working for FUSE allows me to connect with the community through the common language of artistic expression, an important element in the revitalisation and ongoing health of suburban hubs.
OMAR CRAWFORD
Festival Support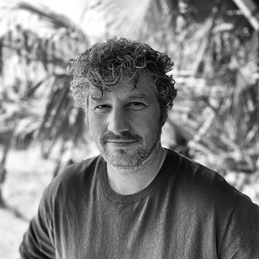 I've done a bit of everything. I've worked in bars from Tokyo to Melbourne. I've crunched numbers and been buried by spreadsheets in Prague and London. I've worked on film sets in New Zealand. At FUSE, I'm lucky to be able to combine all the skills I've learned over the years while learning a few more along the way, all while helping the festival to achieve its main aim: celebrating the creativity and diversity of the Darebin community.
It's the people that make a place to work so great and Darebin has a bunch of amazing people who work to make the community a better place every day of the year. Darebin's commitment to sustainability, diversity, inclusion and equity means that we are emboldened to bring the same commitment to everything we do.
I spend my downtime trying to perfect the vegetarian lasagne.
PAST FUSE STAFF
Simon Clarke
Ryan Hale
Steve Harris
Emily Fuller
Alice Park
Alexandra Stewart
Kim Montgomery
Ella Bucovaz
Sullivan Patten