Enjoy the current collection of Kaff-eine's paintings based on locals' stories of LGBTQIA+ gratitude, and share your own story in this growing collaborative exhibition.
After months of Melbourne lockdown, Kaff-eine invites you to become immersed in Infinite Thanks, her national, collaborative LGBTQIA+ art project. Infinite Thanks is a growing collection of small 'gratitude' paintings made by Kaff and many collaborators, installed on a portable art cube in the forecourt of Northcote Town Hall.
Dedicated to LGBTQIA+ heroes and saints, the paintings are entertaining, honest testament to the character and resilience of Australian rainbow communities. Kaff encourages you to 'tattoo' your own lockdown gratitude stories directly on the large characters she paints around the art cube, which will become a permanent part of the travelling exhibition.
Infinite Thanks offers all rainbow adults the space to share your lives and creatively express intimate moments of gratitude, while allowing audiences insight into the private lives of rainbow communities.
Launched in the Northern Territory in 2019, Kaff is excited to once again invite audiences to experience Infinite Thanks in the flesh, in her own hometown during FUSE.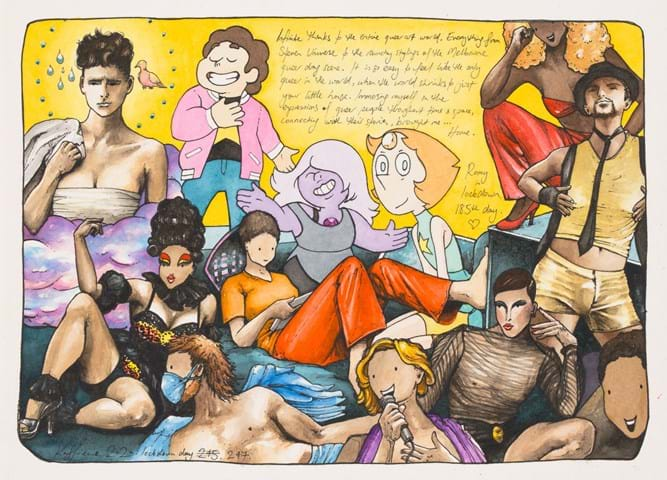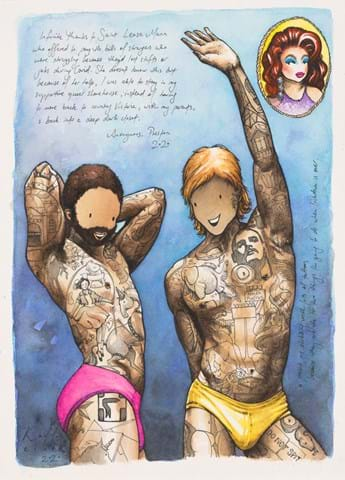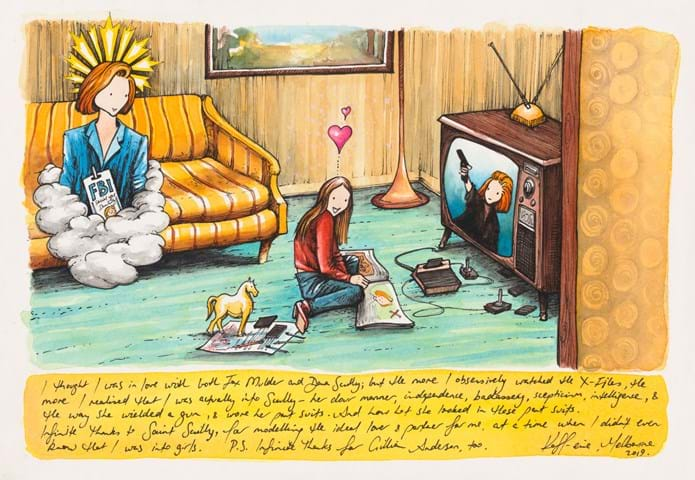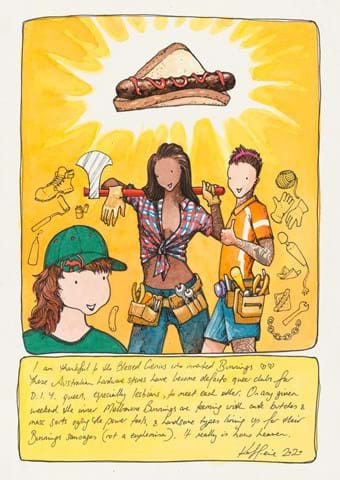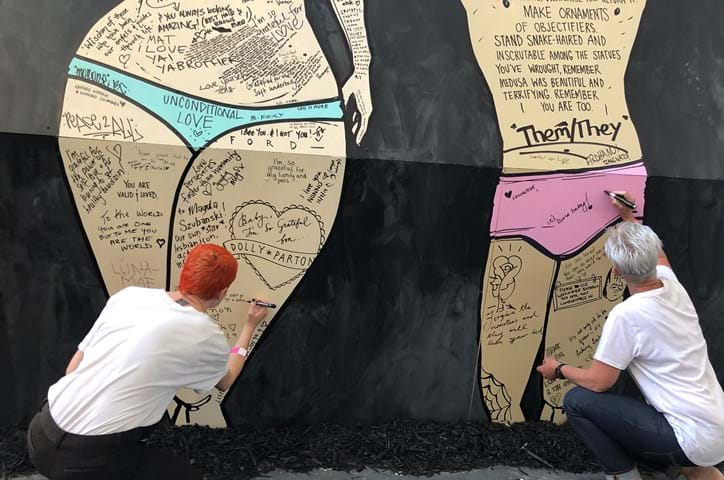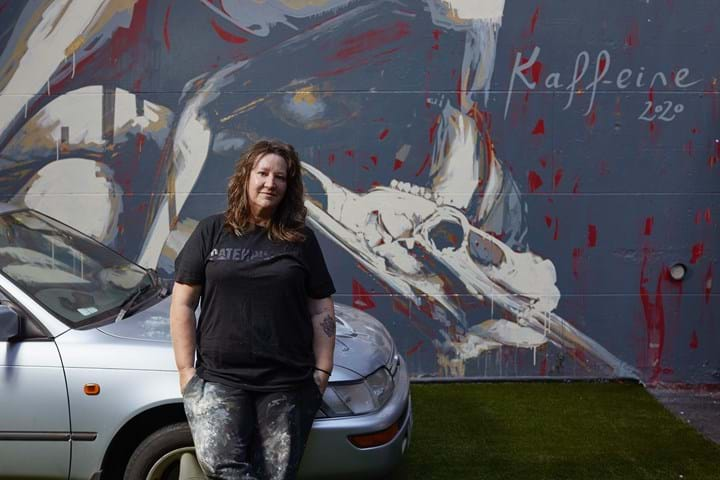 Links
Website: www.infinitethanks.org and www.kaff-eine.com
Facebook: Katie Kaff Eine
Instagram: @kaffeinepaints
| | |
| --- | --- |
| KAFF-EINE | Lawyer turned street artist Kaff-eine has painted public walls around the world, while pursuing realist watercolour portraiture in her Melbourne studio. Combining creativity with a strong social conscience, she currently makes art and film projects with a variety of communities, inviting audiences to engage with social and political issues. Her filmmaking is collaborative, striking and raw; while her painting practice, which includes photorealistic work and stylised characters, is loaded with symbolism and narrative. |
Event & ticketing details
Dates & Times
Exhibition and Public Collaboration Event

Friday 12 March

- 12.00-5.00pm
Location
Northcote Town Hall Arts Centre (1)
189 High Street, Northcote VIC 3070
Get directions
Train
Westgarth Station
Tram
Route 86, Stop 31
Bus
Route 567