Experimental theatre company Pony Cam team up with a group of young artists to transform an urban car park into a large scale performance space.
We're creating a new world order.
It looks just like the one you created.
It still has concrete and cars. It still has money and hunger and greed. It still has slurpees. Thank goodness it still has slurpees.
But it's not your world.
This world was born from the one you watched die.
Experimental theatre company Pony Cam teams up with a group of young artists to transform an urban car park into a large scale performance space. Audiences will be confronted with a series of intimate performance works that challenge unchecked assumptions about youth.
Paradise Lots is an experience trapped between teenage cynicism and middle-aged optimism.
It is dangerous, physical and immediate.
Please note: this show contains mature content, audience participation, physical movement, and more. For enquiries about content warnings, please contact Pony Cam at ponycamcollective@gmail.com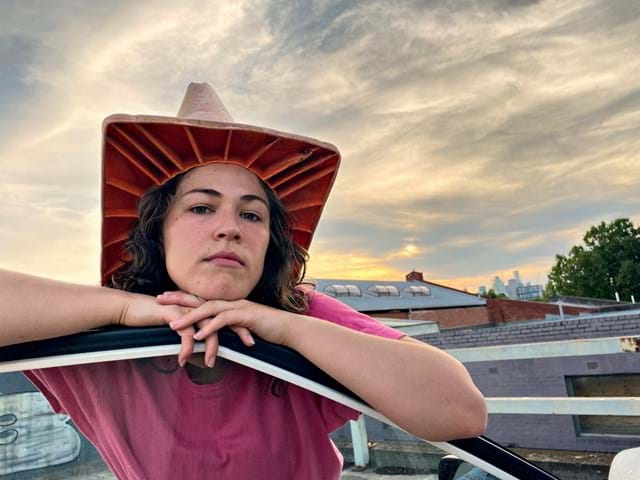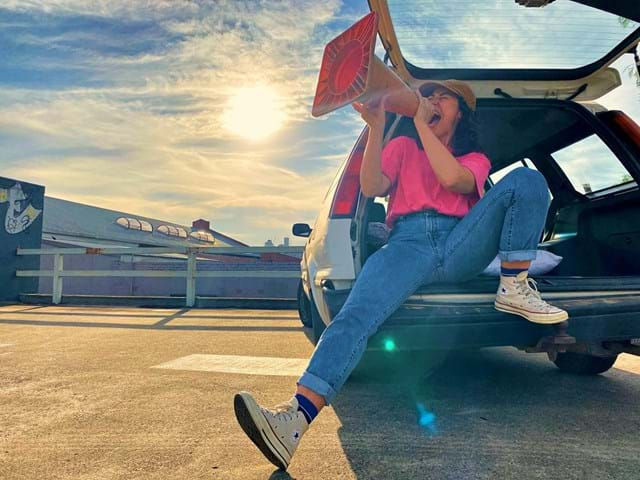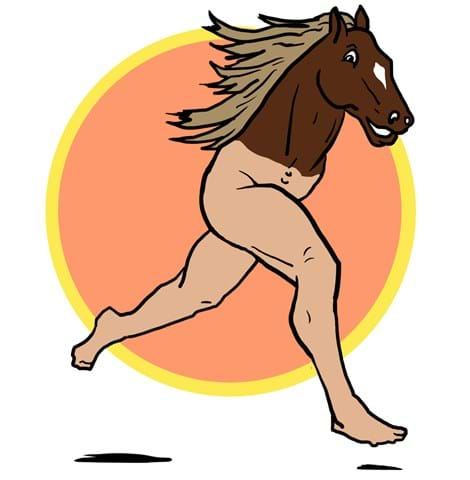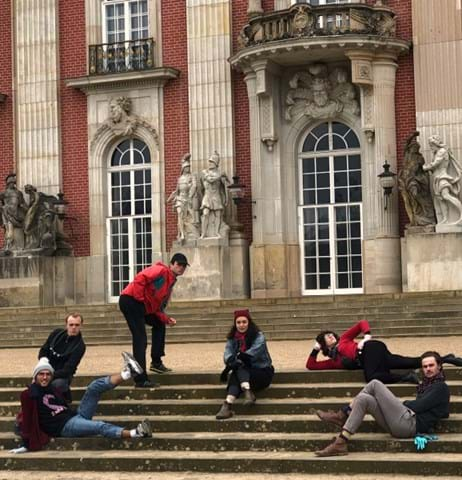 Pony Cam
Pony Cam is an experimental collective of theatre makers from around Australia.
In general, our work identifies as theatre, however we regularly take pleasure in borrowing and bastardising the conventions of film, animation, music, literature, circus, and dance.
Together we have trained for three years in the performance tradition of the Bouffon - a grotesque style of clowning that combines provocative humour with political bite. As such, our shows are grounded in creating live, responsive relationships with our audiences.
Some of our previous works include:
+ A Red Square: A digital theatre work made and experienced entirely on Microsoft PowerPoint, and delivered to audiences' doors on a USB.
+ Garden Plot: A commission from the Royal Botanic Gardens Victoria to create 'Garden Plot' - a seductive, menacing series of vignettes that led audiences on a winding journey throughout the iconic gardens.
+ SPORT: in partnership with the Asylum Seeker Resource Centre we created 'SPORT' - an interactive clown show for kids and their families.
+ Feast: since 2018, we have staged multiple presentations of our award winning work 'Feast', an immersive dining experience that combines a real dinner with our Bouffon performance style.
Links
www.ponycam.co
Twitter: https://www.facebook.com/ponycamcollective
Instagram: https://www.instagram.com/ponycamcollective
Paradise Lots has been made possible with the generous support of Darebin Youth Services, and Auspicious Arts Projects Inc.
PONY CAM

Ava Campbell
Claire Bird
Dominic Weintraub
Hugo Williams
William Strom

ENSEMBLE

Charlotte Lynch
Isabelle Piccolo-Cody
Ivy Crago
Lakshmi Ganapathy
Lily Kennedy
Luey Kemp-Mykyta
Rumbi Mutezo
Scarlett Rose
Zadie McCracken
Event & ticketing details
Dates & Times
All performances run for 45 minutes

Performances run between 7.30-10.15pm

- 7.30-10.15pm
Tickets
| | |
| --- | --- |
| Adults | $20.00 - Ticket link coming soon. |
| Concession | $17.50 |
| Under 21 | $10.00 |
Event notes
The location of this event is a car park in Darebin.
Specific details of the event location will be texted to audiences upon booking.