Sonia Leber and David Chesworth, Zaum Tractor (Eternal Pools), 2013
Kay Abude, Georgia Banks, Lara Chamas, Anita Cummins, Roberta Joy Rich, Shea Kirk, Sonia Leber and David Chesworth, Louise Meuwissen, Steven Rhall, Tim Woodward.
Curated by Madé Spencer-Castle.
Emerging from the wake of global upheaval, Stimulus Package plays wryly with the notion of economic stimulus, through the commissioning of 10 public artworks, presented across advertising sites throughout the City of Darebin.
Engaging with artists to consider the impact of 2020 on the fabric of our existence, Stimulus Package reflects on the ways in which we can come together as communities, to stimulate and support each other through extraordinary times.
Presented on the street and to the public, the works presented in Stimulus Package are at once deeply personal yet fiercely political, tender and compelling, humorous but deadly serious. Harnessing the vernacular of advertising, Stimulus Package prompts us to consider, how we can meaningfully engage with one another, feel connected and inspired, and bring people together in a time where we are increasingly apart?
Explore the exhibition via the map of Artwork Locations and, to engage young minds, why not download the Children's Art Activity Guide.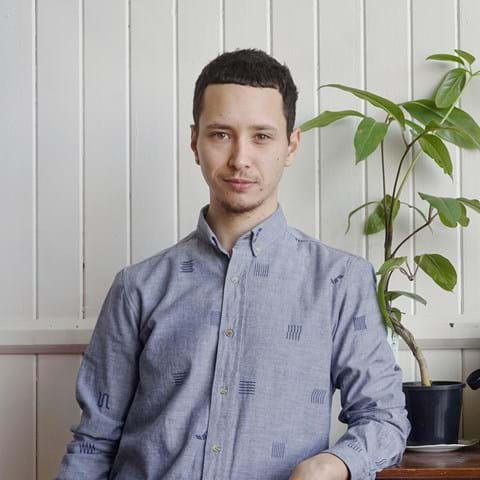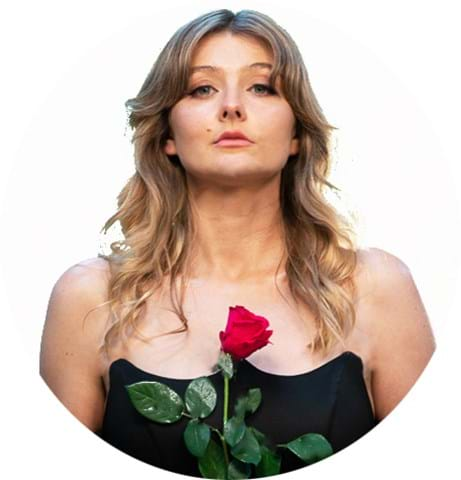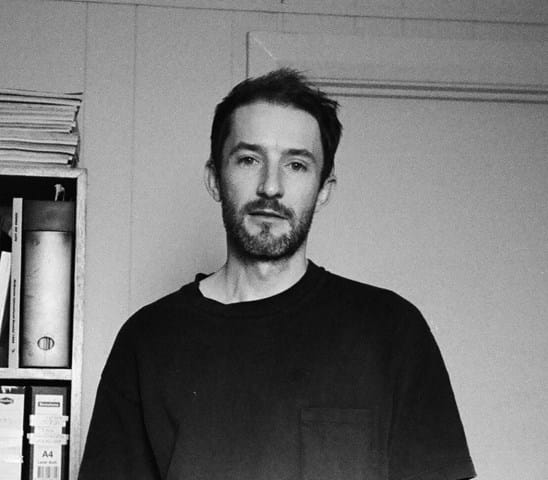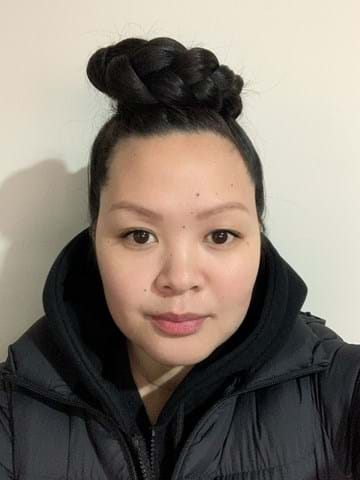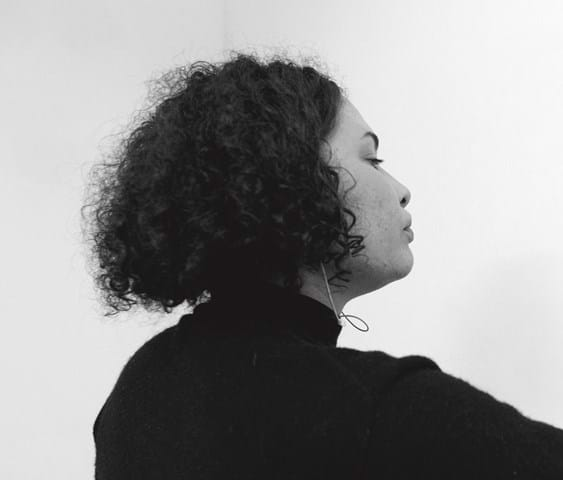 Curated by Madé Spencer-Castle
Madé Spencer-Castle is an independent curator based in Naarm/Melbourne, with a decade of experience working across not-for-profit, community, artist-run, institutional, commercial and festival contexts. Madé has held professional positions including Curator of Exhibitions at the Centre for Contemporary Photography (2018–2020); Gallery Curator at Bus Projects (2015–2018); Associate Curator at the Queen Victoria Museum and Art Gallery (2013–2018); and co-Director of DUDSPACE (2012–2015). Recent curatorial projects include 'Why Take Pictures?' and 'Image Reader', Centre for Contemporary Photography, Melbourne (2019); 'Queer Economies' co-curated with Abbra Kotlarczyck and presented with Midsumma Festival in association with Abbotsford Convent, Bus Projects and Centre for Contemporary Photography, Melbourne (2019); 'Architecture Makes Us: Cinematic Visions of Sonia Leber and David Chesworth' co-curated with Naomi Cass and Pippa Milne, Centre for Contemporary Photography, Melbourne (2018) and touring to University of New South Wales Galleries, Sydney (2019) and Griffith University Museum of Art, Brisbane (2019); 'In Bloom', co-curated with Jeremy Eaton, SPRING1883 Art Fair, The Hotel Windsor (2018); 'Robyn McKinnon: Disappearing into Being', Queen Victoria Museum and Art Gallery, Launceston (2018); 'These Economies', Sydney Contemporary (2015); and the ongoing 'With Compliments' series of exhibitions at Bus Projects (2016–2019).
GEORGIA BANKS

Georgia Banks' works begin with an invitation and a provocation. Sometimes they are met with an overwhelming response, sometimes no one answers at all. She does not value either of these outcomes over the other. In recent years she has been banned from Tinder, sued by the estate of Hannah Wilke, and awarded Miss Social Impact in a national beauty pageant. She would like to go viral, become a reality TV star, and be inaugurated into the Guinness World Records Hall of Fame.

 

KAY ABUDE

Kay Abude is an artist living and working in Melbourne, Australia. Her creative practice engages many different forms of making, including sculpture, large-scale installation, performance, photography and silk-screen printing. Abude is fascinated with the nature of labour, with its economic, repetitive and somatic properties, and how work connects and separates us, taking so much of our time that it comes to define our lives. Abude is currently a studio artist at Gertrude Contemporary, Melbourne 2019-2021.

LARA CHAMAS

Lara Chamas is a second-generation Lebanese, Australian artist, based in Birraranga (Melbourne). Her practise investigates subtopics of postcolonial and migrant narratives, specifically within the context of her cultural identity, using both humorous and poetic notions. Currently a completing her Master's by research in Fine Art at Monash University, through the use of narrative and experience documentation, storytelling, transgenerational trauma and memory, myth and tacit knowledge; her research intends to explore links and meeting points between narrative theory, cultural practice, current political and societal tensions, and the body as a political vessel.

ROBERTA RICH

Roberta Rich is a multi-disciplinary artist whose work responds to constructions of identity, often referencing her diaspora southern African identity and experiences. Since completing her MFA at Monash University, Rich has exhibited projects in Melbourne, interstate and across Johannesburg and Cape Town. Recent exhibitions include, Deny/Denial/Denied; Blak Dot Gallery, Melbourne (2017), One Colour at a Time: Contemporary Screen Prints; Wits Art Museum, Johannesburg (2017), M/other Land; Arts House, Melbourne (2018), Transmissions; Gallery MOMO Cape Town, (2018), The Fairest Cape? An account of a Coloured; Bus Projects, Melbourne (2018), Firstdraft Sydney (2019) and WE KOPPEL, WE DALA; Metro Arts, Brisbane (2019). An alumni of Footscray Community Art Centre's Emerging Cultural Leaders Program (2017), her recent residencies in South Africa were supported by NAVA's Freedman Foundation Travelling Scholarship for Emerging Artists and Rich is the 2020 recipient of the Australia Council for the Arts Debra Porch Award. 148

SHEA KIRK

Shea Kirk is a Melbourne-based visual artist working with traditional photographic methods and techniques. Shea Kirk won this year's National Photographic Portrait Prize 2020 Art Handlers' Award, he has been shortlisted for prizes including the Olive Cotton Award (2019); National Photographic Portrait Prize (2019) and the Head On Portrait Prize (2018 & 2019) and participated in a number of group exhibitions across Victoria and debuted Vantages, an ongoing portrait series, at the Centre for Contemporary Photography (2019).

SONIA LEBER AND DAVID CHESWORTH

Sonia Leber and David Chesworth are known for their distinctive installation artworks, using video, sound, architecture and public participation. Developed through expansive research in places undergoing social change, Leber and Chesworth's works are speculative and archaeological, responding to architectural, social and technological settings. Their highly detailed, conceptual videoworks emerge from the real, but exist significantly in the realm of the imaginary.

Exhibitions include 56th Biennale of Venice (2015); 19th Biennale of Sydney (2014); 'The Last Reader', annex M, Megaron, Athens (2018); 'The State We Are In', Galeria Labirynt, Lublin, Poland (2018); 'And Tomorrow And', Index, Stockholm (2018); 'The Score', Ian Potter Museum of Art (2017); 'Call of the Avant-Garde', Heide (2017); 'Borders, Barriers, Walls', MUMA, Melbourne (2016); 'Melbourne Now', NGV (2013-14) and 'Stealing the Senses', Govett-Brewster Gallery, NZ (2011).


Solo exhibitions include 'Architecture Makes Us', Centre for Contemporary Photography, Melbourne (2018), UNSW Galleries, Sydney (2019) and Griffith University Art Museum, Brisbane (2019); 'Zaum Tractor', Gridchinhall, Moscow (2013); 'Space-Shifter', Detached/MONA FOMA, Hobart (2012); and 'Almost Always Everywhere Apparent', Australian Centre for Contemporary Art, Melbourne (2007).

Leber and Chesworth were awarded the Substation Contemporary Art Prize (2016); Gold Coast Art Prize (2014); and Screengrab International Media Arts Award (2014).

 

STEVEN RHALL

Steven Rhall is a post-conceptual artist operating from a First Nation, white-passing, cis male, neurodivergent, positionality. He interrogates modes of representation, classification and hierarchy using installation, performance, curatorial projects, sculpture and via public & private interventions. Rhall also lectures at the Victorian College of the Arts and is a PhD candidate at Monash University on Birrarung-ga land (Melbourne, Australia).

TIM WOODWARD

Tim Woodward is an artist and writer based in Melbourne, Australia. Producing work across the mediums of sculpture, text and video, his creative gestures extend from the lineages of conceptual art.

Recent exhibitions include: 8 Soups, Institute For Provocation, Beijing, 2019, ARTJOG MMXIX | Common Space, Jogja National Museum, Indonesia, 2019, Check Website For Details, Kuiper Projects, Brisbane, 2019, TV Insides, Sarah Scout Presents, Melbourne, 2018, Plus Solids, Bus Projects, Melbourne, 2017, Cosmo's, Darren Knight Gallery, Sydney, 2016 and GOMAQ, GoMA, Brisbane, 2015.

Awards include The Sainsbury Sculpture Grant, 2015, The Cité des Arts Moyra Dyring Studio awarded by The Art Gallery of New South Wales, 2013, Art & Australia | Credit Suisse Private Banking Contemporary Art Award, 2012, The Melville Haysom Memorial Art Scholarship awarded by The Queensland Art Gallery, 2011, The Ian Potter Cultural Trust Grant, 2012 and the Asialink Visual Arts Residency, 2010.

Curatorial projects include group exhibitions for Boxcopy (Brisbane), SUCCESS (Fremantle) and Rear View (Melbourne).

ANITA CUMMINS

Anita Cummins is a queer artist living in Narrm (melbourne) on unceded Wurundjeri country. In response to systems of oppression and marginalisation, their work aims to seek out and uncover alternative modes and methods of radical coping, healing, thriving and recovery. They employ the use of repetitive methodologies as a mechanism for the processing and exploration of complex emotional and physical states. In 2018 they received the Les Kossatz Memorial Award for their Honours graduate showcase. This led to their inclusion in the national graduate showcase Hatched at Perth Institute of Contemporary Art, for which they were awarded the Schenberg Fellowship 2019. They are currently completing a Master of Fine Art by research at Monash University. Previous exhibitions include feelings, Monash University, 2018, Airbnb guest, Sideshow, 2016, Living Lab of Beauty, Long Division, 2015 and Quick Copy, Bus Projects, 2013.
Event & ticketing details
Dates & Times
| | |
| --- | --- |
| Exhibtion of artworks on advertisting sites across Darebin | 15-28 March |