Melbourne Ukulele Festival
Help us bring magic to Melbourne in 2023
MUF23, the latest Melbourne Ukulele Festival is happening in and around High Street, Northcote. MUF23 launches with a FRIDAY NIGHT Magic Night Concert at the Thornbury Theatre, headlined by Dead Mans Uke, an international act never before seen in Australia. Support acts include other Australian favourites Cameron Murray, Duplicity and the Melbourne Ukulele Kollective.
Saturday rolls on with numerous artists in small venues staging performances, workshops, the MUF Market Place, the MUF Magic Kafé and informal jamming.
On Saturday night, we come home to the Chalice Hall for the MUF Magic Dance Concert with a huge line up featuring The Thin White Uses, Tyrone (solo), The Emerald Ruby, The Hollows and the Ukastle Ukestra.
Sunday delivers another full program of small venue performances and workshops, including 4 free, the Walk-Up Stage at Bar 303, Klub MUF, the MUF Market Place and Uke Kafé.
Then on Sunday night, we wind down after a massive weekend with the famous Klub MUF at the Wesley Anne, High Street.
Program:
Friday 17 March: Thornbury Theatre, 6.30pm to 11pm.
Saturday 18 March: Chalice Hall; Chalice Church; Bar 303; Wesley Anne & Open Studio, 9am - 11pm.
Sunday 19 March: Chalice Hall, Chalice Church, Bar 303, Wesley Anne, 10am to 9pm.
"Dead Mans Uke: The Ukulele King's of Cool!""
— Uke Magazine; The UK Ukulele Magazine
"Don't miss the Dead Men live!"
— Will Grove-White, The Ukulele Orchestra of Great Britain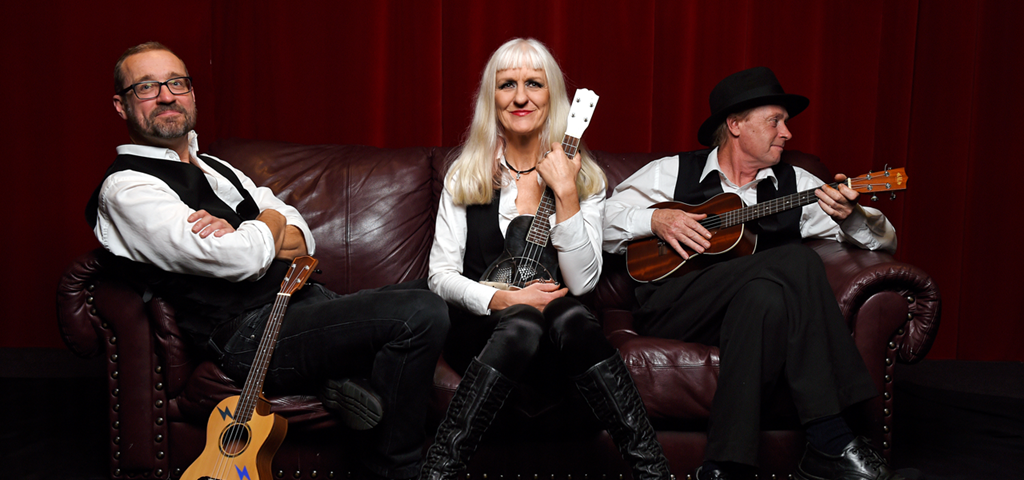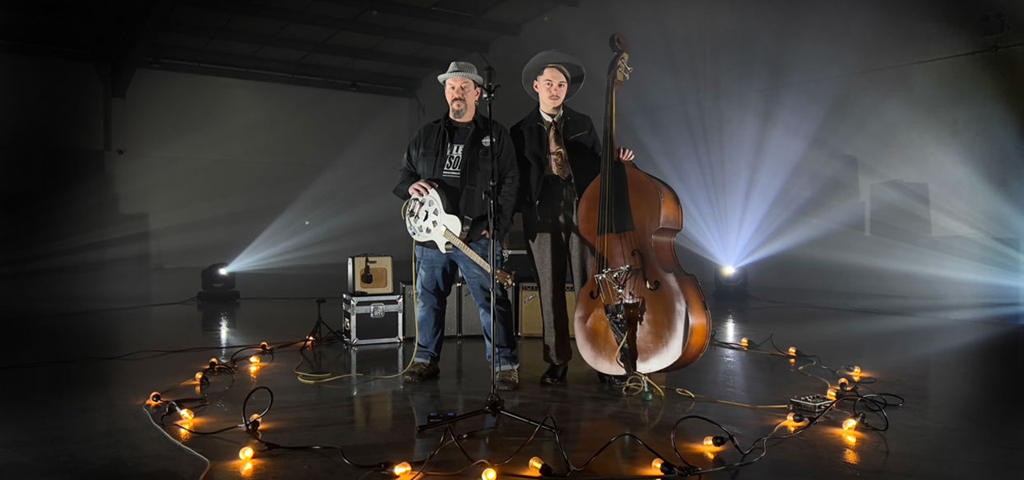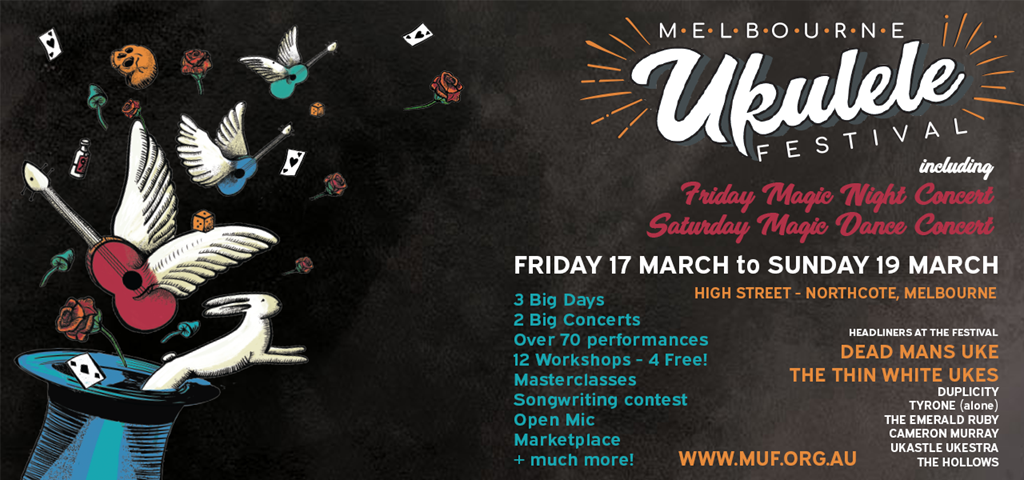 Partners

| | |
| --- | --- |
| MUF IS VICTORIA'S PREEMINENT UKULELE FESTIVAL AND AUSTRALIA'S 2ND OLDEST. | MUF was founded in 2010 by Melbourne Ukulele Kollective legend Dean Denham MUF has helped build the careers of many talented ukulele musos who have gone on to national and international recognition MUF is a not-for-profit festival run by a small band a dedicated volunteer we are focused on building musicality in an inclusive and welcoming community. |
Accessibility
Tickets
| | |
| --- | --- |
| Buy in advance or tix at the door: www.muf.org.au | $45 (full) $40 (concession) |