Hearts In Isolation: Live Zoom Mapping Workshop
Hearts In Isolation: Live Zoom Mapping Workshop, In Auslan and English
Take a moment to feel your heart beat and breathe.
This workshop is presented in both Auslan and English by artists Luke Duncan King and Dan Goronszy with Auslan interpreters.
This heart felt participatory mapping project, invites you to create a map of the of the objects, spaces, elements, actions, words or more, which have held your heart afloat while in isolation. It celebrates comfort, laughter, solace and resilience.
Join us in this hands on workshop experience, exploring reflection, mapping and mark making techniques through the lens of our hearts. You will be guided through all of the steps and leave with skills and confidence to make your hearts' map at home.
We ask you to have at least one object and any other materials from around the home with you. You may collect paper, pens, pencils, textas, foil, fabric, sewing needles, crayons, cardboard, elastic bands, wool, thread, anything!
Keep an eye out next year in FUSE Autumn 2021, as the maps collected this year contribute to multimedia public art installations, of Hearts in Isolation: One Year On.

Proudly supported by the Darebin City Council's FUSE Fund Program
| | |
| --- | --- |
| ARTISTS: |   |
| ORIGINAL CONCEPT DEVELOPMENT: | Afsaneh Torabi and Dan Goronszy |
DAN GORONSZY ARTS

Dan Goronszy Arts creates unusual arts experiences that provoke wonder and conversation about humanity. Led by Dan, we are multi- disciplinary artists and collaborators drawing on participatory installation, live art, puppetry, public art, social practice and visual theatre. We work with governments, festivals, schools, artists and community organizations throughout Australia and the world to share compelling arts experiences.

Described as playful, challenging and moving installations, our works gently subvert recognised rules of the public arena. Exploring and sharing alternative narratives of people and place, beyond the obvious or expected, is the cornerstone to Dan's practice.

Dan's works have been presented broadly including Brisbane Festival, Perth International Arts Festival, Alice Desert Festival, Dream Community Taiwan, Arts Centre Melbourne, Federation Square and ArtPlay. She is driven to reach audiences who may not seek out contemporary arts and cultural experiences, therefore privileging working in the public arena, and in suburban environments
Accessibility
Dates & Times
Live Zoom Workshop

Saturday 24 October

- 10:00am – 11:45am
You might also be interested in...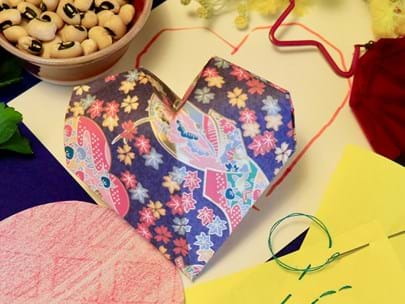 Take a moment. Feel your heart beat. Breathe. This video is presented in both Auslan and English by artists Luke Duncan King and Dan Goronszy.
More info