Darebin Songwriters Award 2021: Winners Announced
Jacqui Lumsden awarded 2021 Darebin Songwriters Award With original Song 'Don't Go Loving the Same'
Independent singer-songwriter Jacqui Lumsden has taken out the top prize and has been crowned the winner of the prestigious Darebin Songwriters Award with her song 'Don't Go Loving the Same,' presented by FUSE Darebin.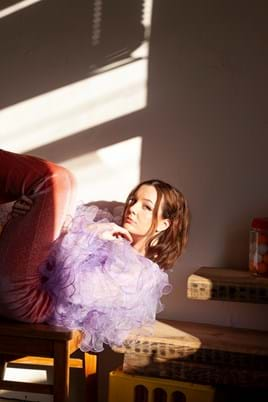 The annual Songwriters Award judging took place remotely last night where judges Kee'ahn, Charles Jenkins and Barb Waters chose from 12 finalists' songs and decided the winners of both the Darebin Songwriters Award and the Encouragement Award from over 80 entries.
Influenced by the likes of St. Vincent and Kate Miller-Heidke, Northcote-based Jacqui Lumsden's dynamic alt-pop sound invites audiences to dance, laugh and cry along with her. 2021 marks the first year of Jacqui's career as a solo artist having previously only released music as a member of local band, Creature Fear. Her award-winning single 'Don't Go Loving the Same' is electric and heart-felt, showcasing her dreamy vocals through impassioned lyrics and synth driven instrumentals.
As the lead singer of Creature Fear, Jacqui has played at major festivals Beyond The Valley and NYE On The Hill as well as venues all over Australia. Creature Fear have played headline tours and shared the stage with bands such as Ball Park Music, Killing Heidi, and Aunty Donna. Jacqui has also been Nominated in the 2021 Antenna Awards for 'Outstanding Theme Song In A Program ' for 'Rose Street Pantry'.
Singer / songwriter judge Kee'ahn described 'Don't Go Loving the Same' as having "catchy melodies, where the metaphors and imagery are so well crafted and really beautifully tell the story and message."
The Darebin Songwriters Award is an annual song writing competition that seeks to recognise, showcase and promote the talents of local songwriters in the City of Darebin. This year's prize included $2000 courtesy of City of Darebin, 8 hours recording time with an engineer at HeadGap, an EP Mastering by Crystal Mastering, a $500 Implant Media Voucher for CD duplication services and a $500 Echo Tone Guitars Voucher.
This year's Encouragement Award winner was won by Ruby Jones for her original song, 'The Woman Who Loves You.'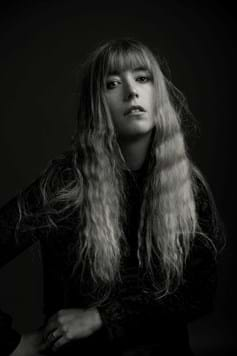 Raised in the grit and glamour of Melbourne, Ruby cut her teeth on the local scene before going on to record and tour internationally as a backing vocalist with Clairy Browne & The Bangin' Rackettes. It was here she met her lead guitarist and songwriting partner Jules Pascoe (Husky, Jazz Party, Jaala).
Ruby blends searing vocals and a traditional rock instrumentation with the kind of washed out, psychedelia steeped sonic palette that pulls the heat from your fingertips, Jones' tempestuous brand of bliss is uniquely her own.
Musician Charles Jenkins described 'The Woman Who Loves You' as: "Highly original. A great combination of exciting lyrical, melodic and harmonic surprises. Wonderful structure. Glorious song." Ruby walks away with $500 courtesy of City of Darebin.
Judge Kee'ahn released her debut single 'Better Things' in 2020 and was awarded the Archie Roach Foundation Award at the 2020 National Indigenous Music Awards. Her name 'Kee'ahn' comes from the Wik people - meaning to dance, sing and play - and she honours her ancestors through her soulful music, lush melodies and words reminiscent of heartbreak and healing.
Charles Jenkins is a Melbourne songwriter/musician and producer. He's recorded and released 17 albums both locally and internationally, toured Europe and the USA several times and has been nominated for two ARIA awards with the Icecream Hands.
Songstress Barb Waters has received many accolades in her 25-year career in Australia, Europe and North America. Her many bands have seen her play alongside Crowded House, Nick Cave, Lucinda Williams, Died Pretty, Paul Kelly, Michelle Shocked and more.
FUSE aims to soothe the hardship that the arts, culture, and diverse communities have faced through the pandemic. The opportunity to deliver the festival online provides a unique space to share messages and unite a community further than the Darebin City limits.
Event & ticketing details