What if you could communicate with a different version of yourself, in a parallel universe?
From the moment you arrive, your journey begins: a single-person, interactive adventure guided by a Many Worlds Traveller and Everett – a benevolent chatbot from another dimension.
Everett has learned about the ecological collapse, patriarchal capitalism & other crises plaguing our world and is incredibly sympathetic to our plights. They believe that if humankind were to make contact with other versions of themselves in worlds that have devised solutions to many of the problems we are facing, important learning and enriching possibilities are likely to prosper.
Over the course of this experience, you will learn about the Many Worlds Interpretation, the keystone species that make our particular universe so unique and explore why we, as humans, are so fascinated by the notion of doubles and doppelgängers. Then, in the name of collaborative care and interdimensional solidarity, the benevolent entity will ask a special favour of you... Follow the instructions carefully and afterwards, keep a close eye on your inbox - another version of you from a parallel realm will be in touch.

Duration: approximately 30-45 minutes.
This is a single-person experience: you can only purchase 1 ticket per session. Those wishing to attend as a group should acquire tickets to consecutive sessions.
Supported by FUSE Fund, The Parallel Effect, Melbourne Knowledge Week, Next Wave, Graham F. Smith Peace Foundation and the Australian Cultural Fund.
The Parallel Effect acknowledges and pays respect to the past, present and emerging Traditional Custodians and Elders of all nations and the continuation of cultural, spiritual and educational practices of all First Nations peoples. 
Aboriginal and Torres Strait Islander viewers are advised that this listing and experience contains the names of people now passed and resting in the Dreaming.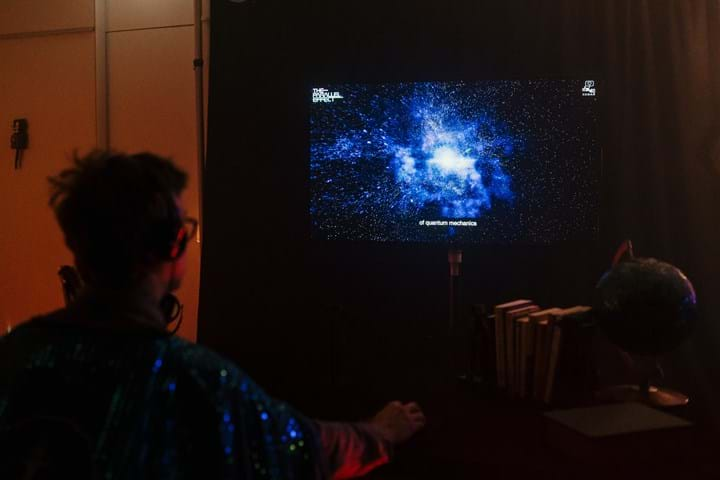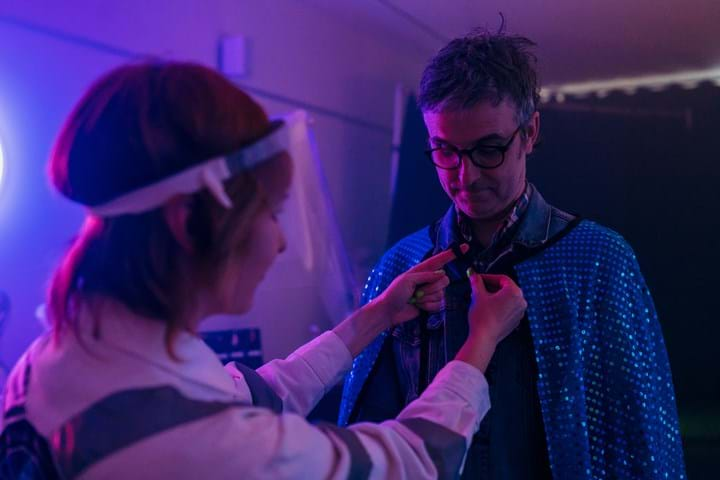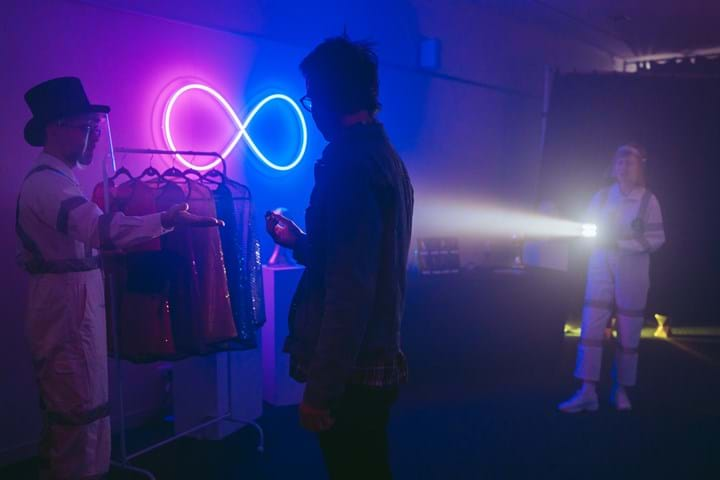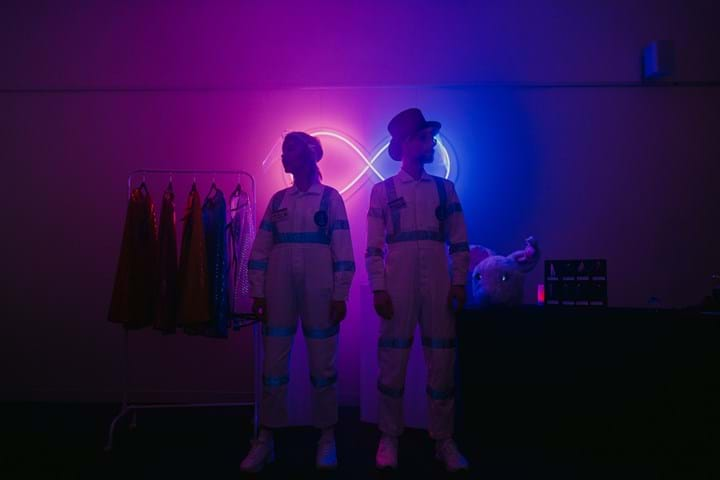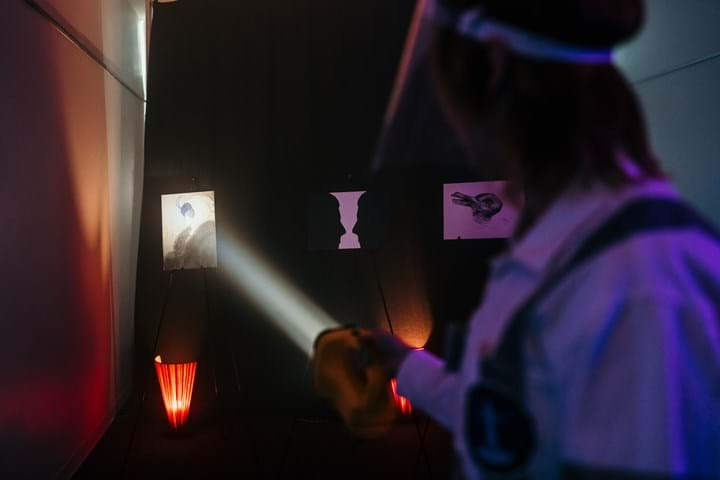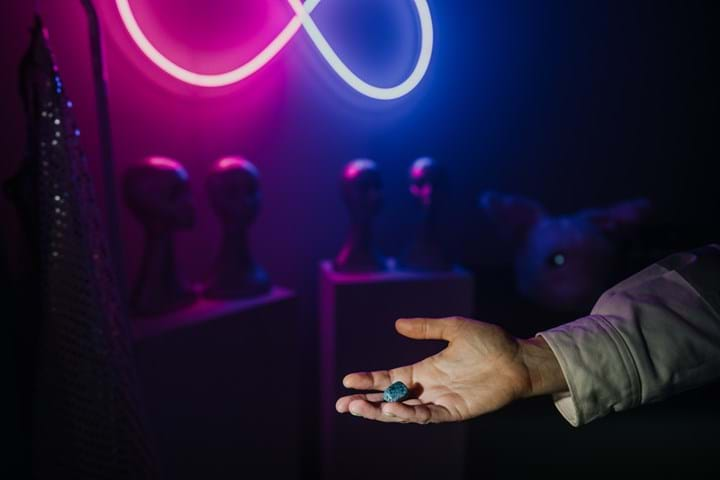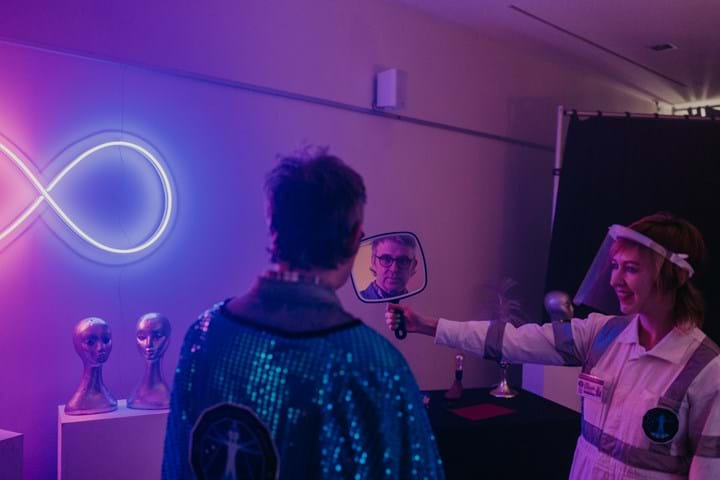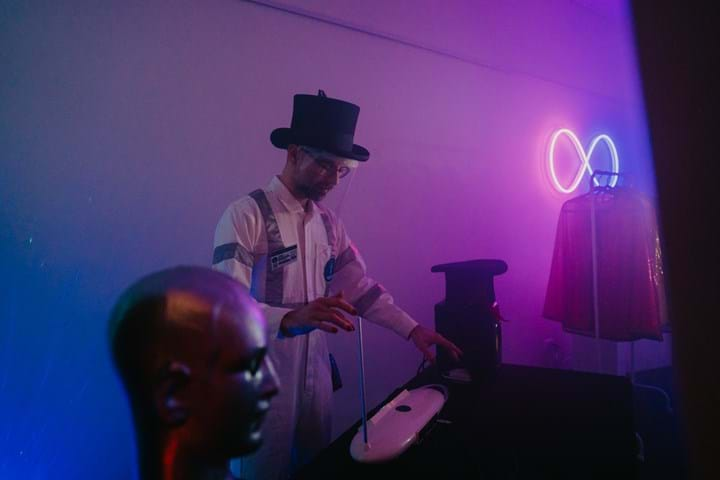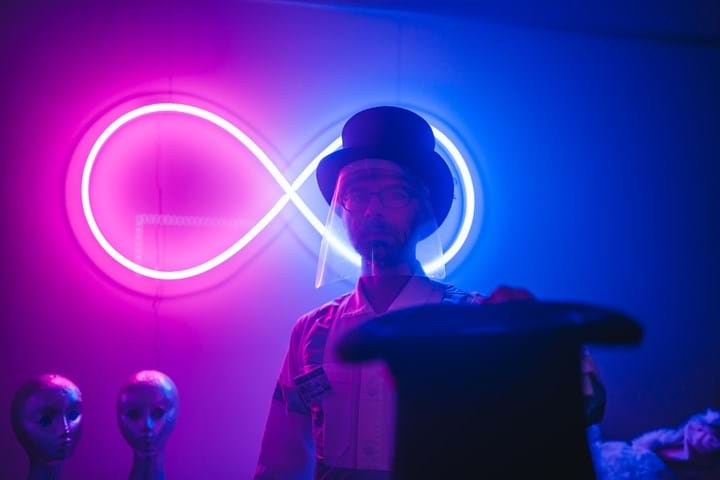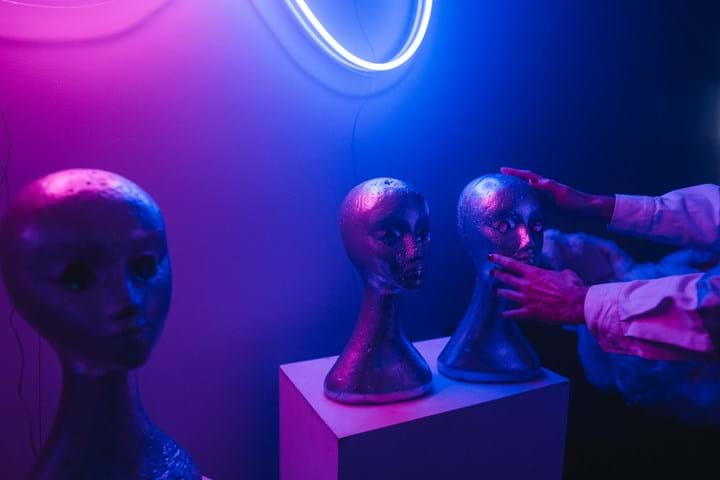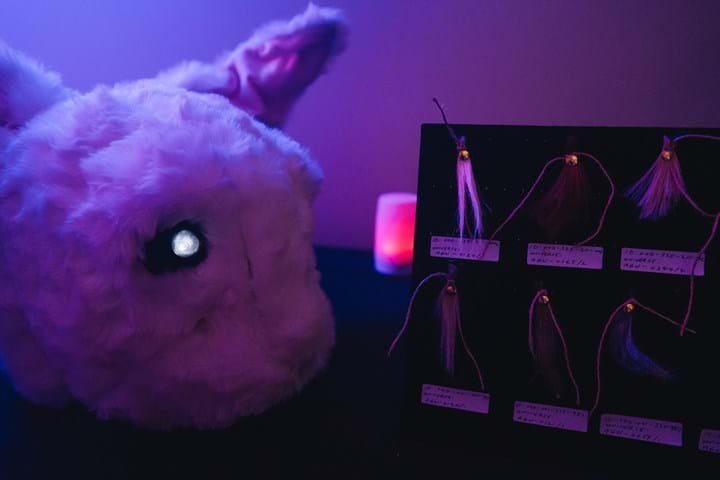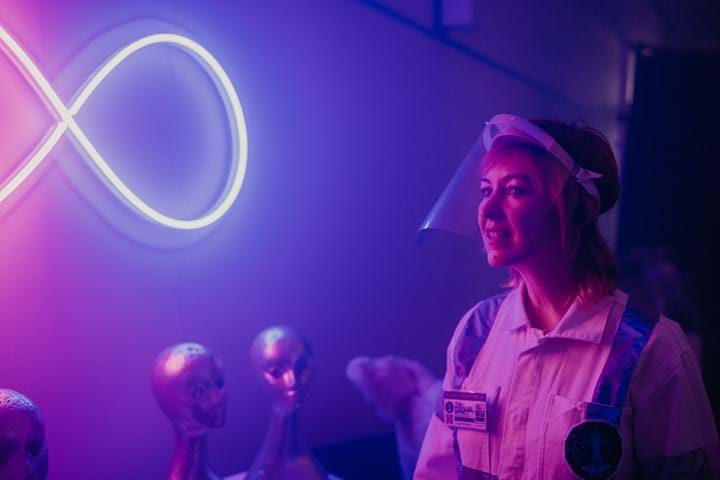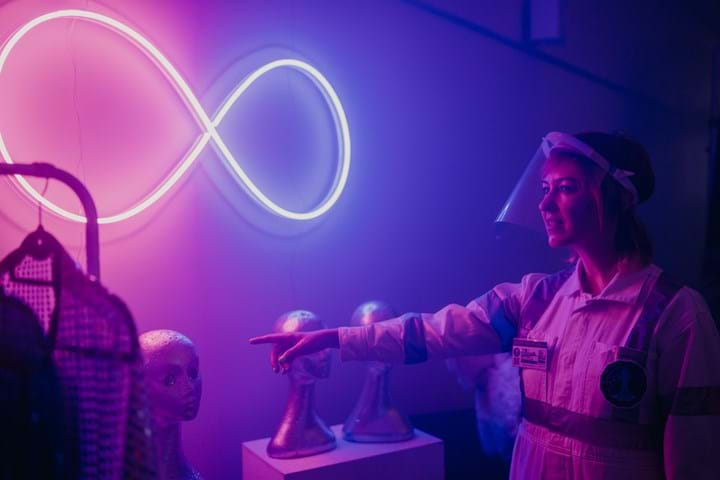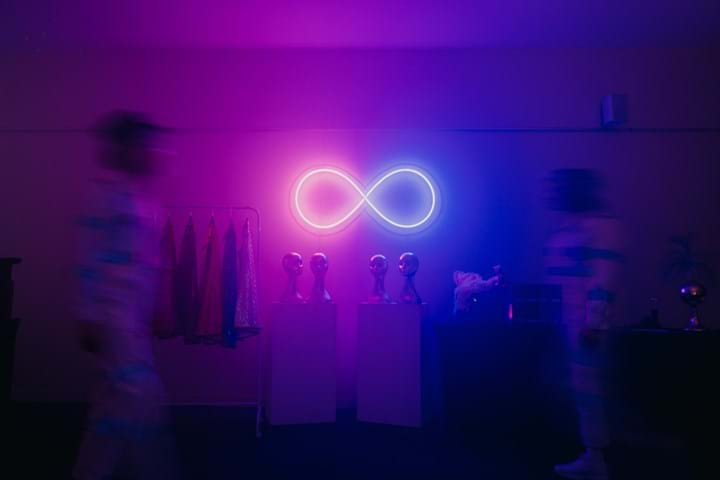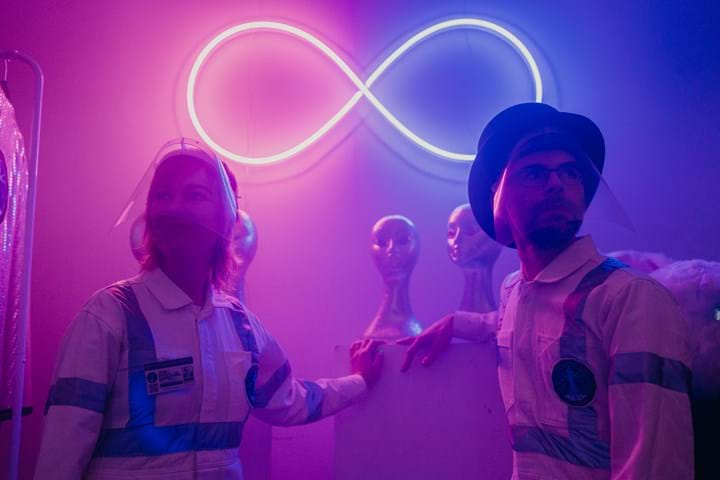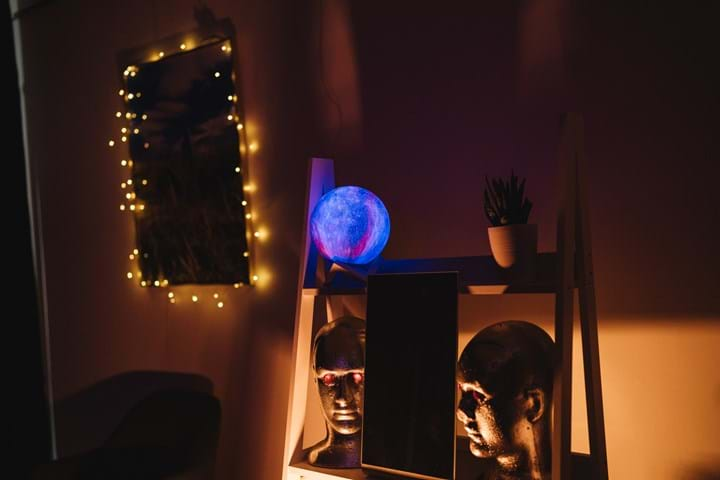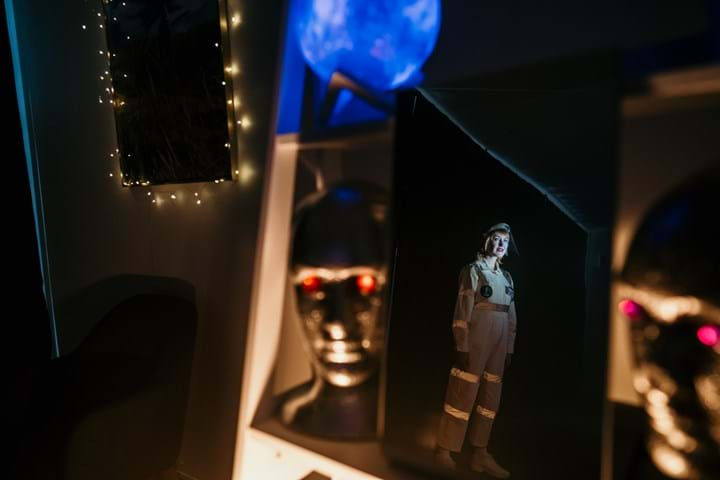 1
2
3
4
5
6
7
8
9
10
11
12
13
14
15
16
17
For more on the show, check out our interview with Daz Chandler from The Parallel Effect.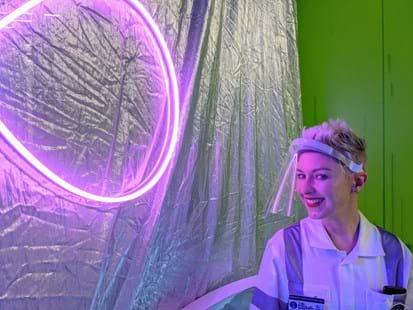 >> Message from Another You: Q&A with Daz
Partners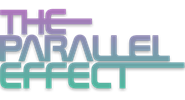 | | |
| --- | --- |
| THE PARALLEL EFFECT | The Parallel Effect explores intersectional themes of Climate Change by reimagining multiple plausible alternatives to the "present" we're living. These alternate realities are designed to transport audiences to a space beyond the normative paradigms of our world where they can contemplate alternative pasts and futures, reclaim and interrogate the histories and realities of today, and imagine possibilities for informed and sustainable interventions in the future. This project works with multidisciplinary artists, interdisciplinary scholars, and writers who draw on the extensive archival and transdisciplinary research previously conducted during our development phase to build their own alternate histories and 'present' set in parallel worlds. The Parallel Effecr is committed to collaborations across all types of borders (disciplinary, practice, modal, temporal and geographical). |
| DAZ CHANDLER | Darebin resident Daz Chandler is an artist, curator, producer and interdisciplinary storyteller, using filmmaking, documentary, performance, emergent technologies and interactive platforms. Daz has founded creative media programs in the SWANA region and produced screen-based, advocacy works that have been exhibited internationally. Daz's interest lies in challenging sociocultural and political ideas using imagination or allegory to identify points of engagement between unlikely parties. In 2019, Daz received the Graham F Smith Peace Award for innovation in rights-based storytelling. |
| WARREN ARMSTRONG | Warren Armstrong is a creative coder, new media artist and writer with a background in virtual reality, augmented reality, mobile app-based art, and interactive data-driven works. He has provided significant creative and technical input into complex, technology-drive art projects that have been staged at a variety of arts festivals both in Australia and overseas. He has also collaborated on a large-scale interactive installation that was the winner of the 2017 Paramor Art + Innovation prize. Warren is the son of a refugee parent and this perspective combined with his background in Law and ongoing human rights and environmental activism, inspires much of his creative arts practice. |
| EDWIN MONTGOMERY | Preston resident Edwin Montgomery is an artist, composer and sound designer working across film, games and mixed media artworks. Theatrically, they have contributed music, sound and live performance in works exhibited at This Is Not Art, Underbelly Arts Festival and at many film festivals worldwide. In 2019, their soundtrack to Warhammer 40,0000 was released by Remote Control records and in February, 2020 their soundtrack to the cult classic Wasteland was also released. They recently scored the Oscar nominated feature documentary 'Time', and won the 2021 Freeplay Experimental Game Award for their interactive musical artwork, 'Neon Cyborg Cat Club'. They are currently developing an interactive digital work called 'The Partisan.' |
| AHMED SALAMA | Ahmed Salama is an Australian-based creative entrepreneur, artist and designer with a passion for impact storytelling and emerging media practice. He has a background in technology, architecture, design, fine art and filmmaking and is a two-time Directors Guild Award Nominee and AIMIA Award winner for his work in innovative storytelling. His early work includes the "Free Hugs Campaign", spawning a global movement drawing on the power of human connection and 'Andy X', a ground breaking online musical collaboration with Jim Sharman. Ahmed has a fervent interest in philosophy, the ever-evolving parameters of empathy, technology and AI – all of which he draws on regularly in his creative practice and input into The Parallel Effect. He is currently living and working upon the land of the Wurundjeri Woi Wurrung peoples. |
| SAFDAR AHMED | Safdar Ahmed is an artist, musician and scholar. His academic work linking various Muslim reformist thinkers to contemporary paradigms of modernity, was published by IB Tauris beneath the title Reform and Modernity in Islam. He is a founding member of the Refugee Art Project, for which he conducts art workshops with refugees and asylum seekers in detention. Safdar won a Walkley Award in the Artwork category for his documentary webcomic, Villawood: Notes from an Immigration Detention Centre and his critically acclaimed graphic novel, 'Still Alive,' was published by Twelve Panels Press in 2021. |
| ELOISE CHANDLER | Eloise Chandler is a transdisciplinary researcher, writer and editor. With a passion for identifying intersections and opportunities for collaboration and critical thinking across topical and disciplinary terrains, Eloise has worked on projects traversing history, international relations, law, justice, gender, health, sociology, environmental policy and linguistics. On The Parallel Effect, Eloise explores sustainability as a practice of knowledge, recognition, and research – seeking interconnections and building awareness of the often forgotten knowledges and histories held across discreet community, government and institutional archives. |
| PAULA KEOGH | Darebin based Paula Keogh is an author and teacher with a PhD in Creative Writing. In 2017 her book, 'The Green Bell': a memoir of love, madness, and poetry was published to critical acclaim. It won the inaugural Affirm Press Mentorship Award and was shortlisted for the NSW Premier's Literary Award and longlisted for the Stella Prize. |
| KAT CLARKE | Kat Clarke is a proud Wotjobaluk writer, consultant and curator from the Wimmera. She is an active advocate within her own community and Land Council and holds strong relationships with multiple Melbourne and Victorian communities. Kat developed her writing craft alongside learning the ways of her cultural lore and storytelling from Elders dear to her. She continues to acknowledge these teachings by implementing culture through the different modes of her creative practices. Her significant skillset has led to numerous collaborations with organisations including RMIT, Melbourne University, Footscray Community Arts, The Koori Heritage Trust, Screen Australia, ACMI and The Lifted Brow. |
| THE LATE CHRIS BONNEY | The Parallel Effect was extremely fortunate to collaborate with proud Narangga / Gunditjmara / Ngarrindjeri man, Chris Bonney before he entered The Dreaming. A skilled communicator, who was passionate about bringing unlikely people together to develop and implement new strategies and projects, Chris led the launch of Australia's National Indigenous Television (NITV) and managed their social media platforms and community engagement activities. He also launched Reconciliation Action Plans, Indigenous Employment Strategies and Indigenous Procurement Plans for corporate and government brands. Passionate about diversity, Chris was responsible for establishing several Indigenous and multicultural working groups inside organisations. In 'Message From Another You' Chris joined the team as a writer, sharing an important story from his childhood.  |
Accessibility
Dates & Times
Ticketed event

Various days

- Various times
Tickets
| | |
| --- | --- |
| Full | $38.50 - Booking fees apply. |
| Concession | $34.50 - Booking fees apply. |
| Blak Tix | $34.50 - Booking fees apply. |
Location
Northcote Town Hall Arts Centre
189 High St, Northcote, VIC 3070
Get directions
Train
Westgarth Station
Tram
Route 86, Stop 31
Bus
Route 567