The Amplified Elephants have created a myth telling of the flight of Owl-Man.
Owl-Man visits forests in his travels and is transformed through his experiences. The tale is unraveled through in ambient electronic sound. This work will be premiered for the City of Darebin FUSE Festival (Spring). The Forest of Threads has perhaps a deeper meaning as it highlights the need for humanity to consider how we are threaded through the various natural biomes of the world.
Friday 1 September - 7:00pm (preview showing)
Saturday 2 September - 4:00pm (This show coincides with the opening of the Escaping Gravity Exhibition on the same day).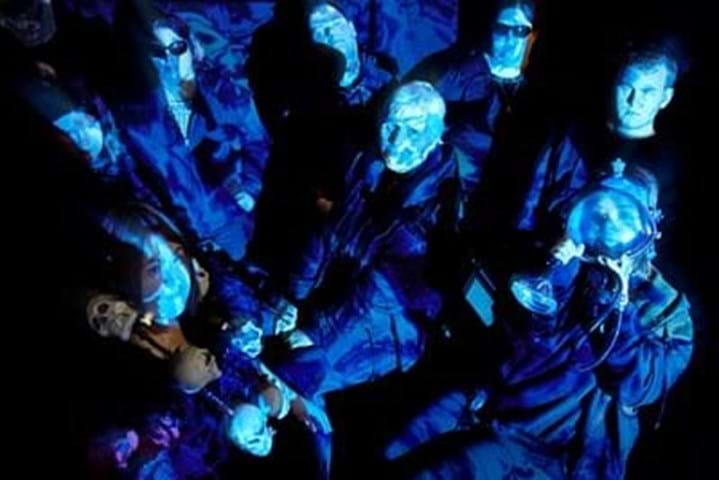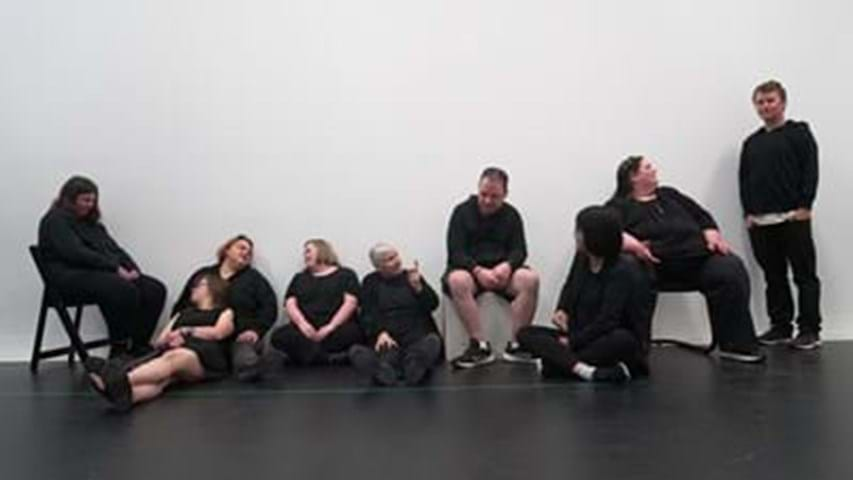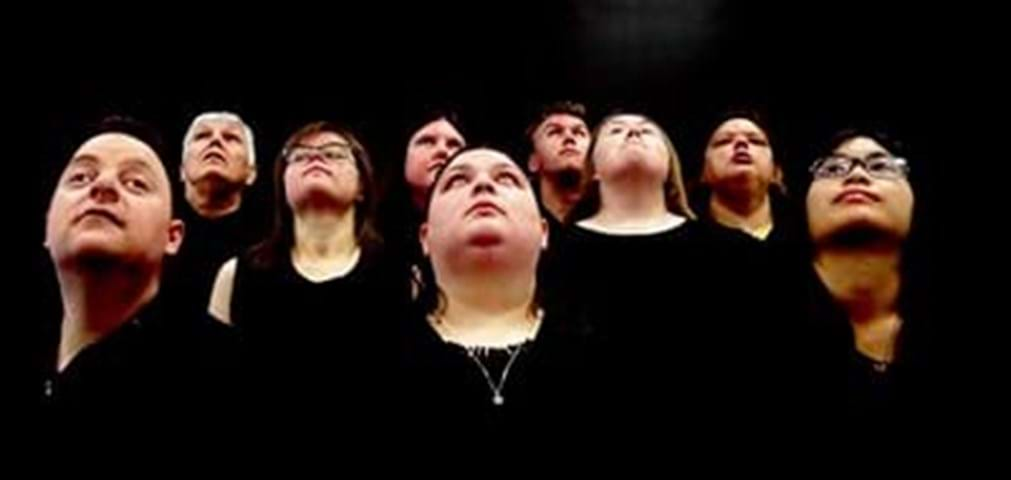 THE AMPLIFIED ELEPHANTS

THE AMPLIFIED ELEPHANTS are Australia's leading sound art ensemble featuring artists who identify with intellectual disabilities. Works such as SELECT NATURALIS have consistently received high praise: "As the voiceover says, 'meta-listening,' a biological feature perhaps developed by our distant ancestors, involves just such a process of shining awareness on the functional, and the willingly unseen or unheard. Select Naturalis seeks to metaphorise that awareness and, it seems, achieve real social affect: community, inclusion, technological progress and ever-better names for things." Realtime 2015 The Amplified Elephants artists describe their sound as: Teagan Connor: "melodious" Alisa Chu: "relaxing and creative" Jay Euesden: "like getting on a train" Megan Hunter: "R2D2" Helen Kruljac: "it's better" Daniel Munnery: "Glitch, drone stuff" Robyn McGrath: "Noisy" Kathryn Sutherland: "spaceships" Esther Tuddenham: "like dreaming" Natalie Walters: "cars revving up the engines" The Amplified Elephants are an ensemble for sound artists produced by JOLT Arts since 2008 and incubated until 2019 as part of the ArtLife program at the Footscray Community Arts Centre. In 2015, The Amplified Elephants performed in La La Lullaby at Federation Square (Lights in Winter Festival) and SELECT NATURALIS at Bendigo International Festival of Exploratory Music, as well as touring Asia with JOLT and performing in Tokyo, Hong Kong and Macau.

https://jolted.art/amplified-elephants/
| | |
| --- | --- |
| JAMES HULLICK - CEO & PROJECT FACILITATOR | James Hullick is an auditory creator like no other in Australia. Recently James' artistic identity has been shifting from cutting-edge composer to that of an all out iconic performer and artist: The birth of James' STRANGE JAMES identity came with the SSO's 2017 premiere of WERE/OBLIVION for chamber orchestra and unhinged rock god (conducted by Brett Dean): "his face painted in garish colours and head dusted with glitter – wringing thunderous sound from his electric guitar, channeling Bowie and Hendrix. An exploration of the tensions between artistic practice and family life, WERE/OBLIVION set Hullick's text – a letter addressed to his daughters, sung by the composer in guttural, sometimes screaming tones in a powerful, heartfelt performance of fractured sound and fury." Limelight 2017. James' creations are concerned with questions of our collective social life drawn from his work with community artists. Since 2006, he has worked with The Amplified Elephants – an ensemble for artists with intellectual disabilities. |
| JOLT ARTS | JOLT ARTS Artists across the planet are frothing at the mouth in their attempts to expand humanity's experience of creativity. JOLT is an avant-garde arts organisation that seeks to forthrightly contribute to the flowering of local cultures, whilst maintaining an international vision through our total devotion to deepening the creative experience of our audiences and artists alike. We actively seek to remove many of the restrictive barriers that artists and audiences are often faced with. Our open-minded and actively positive attitude is supported by our own definition of what we believe art to be, "any creative act that prioritises creativity." JOLT Arts is an inclusive arts organisation with charitable status that creates in-house new cross-disciplinary productions – as a production house – whilst also supporting and presenting the work of other creators. We present new cutting-edge work by local and international artists with a focus on avant-garde creators across a range of contexts and abilities: artists of neuro-diversities, artists of youth, emerging artists and established artists. Following our inclusive agenda, our programs often mix and match established and emerging artists across a range of presentation contexts: galleries, festivals, concert halls, pubs, arts centres, community venues, site specific venues and more. We have a broad attitude to what art may be and therefore the artists we support regularly create work with artists from a range of disciplines. Directed by composer and artist James Hullick, JOLT is based in Australia, and governed by a board of directors, led by Margaret Woods. Through strong leadership, JOLT has established an international touring network of producers with JOLT's 2015 Touring Festival Asia featured on national TV in Japan. JOLT has presented international festivals in Japan, Hong Kong, Switzerland and Australia. Since JOLT's inception in 2009, the organisation has devoted much energy to developing projects that engage youth artists and artists supported by the NDIS. Initially incubated by Footscray Community Arts, JOLT has mentored the growth of The Amplified Elephants – a sound art ensemble for artists with neurological diversities. Sonic arts access has become central to JOLT's identity as the organisation, such that the organisation has developed a range of workshops for people with disabilities. A key function of JOLT is as a mechanism for introducing emerging artists to professional opportunities, thereby better creating avant-garde art born in the hearts of living, breathing creative communities. |
Accessibility
Dates & Times
| | |
| --- | --- |
| Event is free and bookings are required | Friday 1 September 4:00pm & Saturday 2 September 8:00pm |
Tickets
| | |
| --- | --- |
| FREE | Contact Charlotte to register for this event: charlotte.bolcskey@joltarts.org |
You might also be interested in...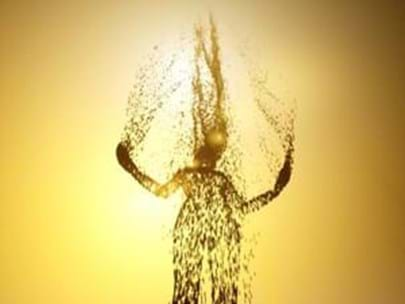 An immersive artwork exploring themes of flight and fantasy by Mike Stubbs in collaboration with other artists
More info