FUSE Films - Local Film Makers
Film still, Star Thief, Julia Madeleine Stella
FUSE Films – Featuring Local Film Makers
Featuring local Julia Madeleine Stella, a Darebin based animator and illustrator with a passion for the way animation can tell stories in ways that no other medium can. In 2020 she released her first short film, Star Thief, a whimsical tale of the Moon and a giant fish who devours the night sky. The Moon must use her power over the tides to retrieve the stars - before it's too late. This 2D animation short film has since won multiple awards and has been screened in nine countries across the world.
This event will also feature short documentary films by graduate students from La Trobe University. These films were produced for the 2020 and 2021 FUSE Spring festivals, but due to COVID restrictions, they were only available online. This spring, we are delighted to give them the cinematic outing they deserve!
In each year, students worked to specific production briefs. For the 2020 season, they were challenged to make films that explored how COVID-19, social isolation and financial pressures were affecting Darebin artists and their practices. The 2021 brief focused on belonging, connection, and a celebration of Darebin's 'secret' spaces.
We hope you enjoy the diverse, playful, and at times feisty vision they offer of our locale.
Special thanks to Melbourne film maker Blake Curtis, teacher and supervising producer, Redmond Stevenson, editor, and executive producer, Dr Noel Maloney, La Trobe University.
Event Schedule:
6.00pm Screening
1. Star Thief 4.47min - Julia Madeleine Stella short film, Star Thief, is whimsical, tale of the Moon and a giant fish who devours the night sky.
2. Contemporary Connection 8.13 min Film tells the narrative of professional dancer, Sarah McCrorie. Living in Darebin and barely into her 20s, Sarah has had a roller coaster start to her professional career.
3. The Cartoon Story of Real-Life Comics 8.14min A little bit of bittersweet with stomach-hurting laughs, two comedians tell the tale of their journey of self-discovery during COVID.
4.Musicians in Lockdown 7.59min Three musicians adapting to the COVID-19 pandemic and finding ways to continue their musical career in a situation where the art industry struggles more than ever.
5. Painting for the Archives 7.28min Painting for the Archives documents the story of visual artist Dawn Rieniets during the COVID-19 Pandemic. It explores how creatives are able to push through isolation and produce art in a world currently on pause.
6. Harmonise 10.28min 'Harmonise' seeks to promote inter-generational solidarity by bringing together two musicians - one, a young folk duo, the other, a mature drummer - to discuss their experiences regarding COVID-19
7. Empty Theatres 6.30min Through a series of interviews with performers in the theatre and creative arts industry, we take a look at how the Melbourne lockdowns and the Coronavirus have affected the people behind the curtain.
8. Thinking outside the mosh 7.58min The film is about Darebin Metalcore band Earthbound as they discuss adapting with COVID-19 and their wacky ideas for replaying shows when they can, presented with stick figure sketches
9. The Decisive Moment 6.51min Exploring the life of a young photographer during COVID-19 restrictions, we delve into her current projects and how her work has been affected through this change.
10. Galactic project 7.01 min Galactic project is about Jordan, psy-trance music producer who has been inspired by the isolation to create. Pushing him to improve his music and leading to a label signing him.
11. Antonia 7.37min In this film we interview the Artist Antonia Sellbach to discuss the impacts the pandemic has had on her art-making practice and where she thinks the visual arts is heading in the future.
12.Hidden in Plain Sight Public Art in Darebin 8.03min A short presenting stories behind public art in Darebin
13. Rise of Indigicon 8.26 min Explores the assent in the ever growing popularity of Australia's Indigenous Comicon - shining a light on Indigenous creativity and characters in the comic book world.
14. The Peoples Market 7.51 min Preston Market, known affectionately as The People's Market looks at the store owners and community friendships that have kept the precinct alive for almost fifty years.
15. Unexpected Music of Darebin 7.07min Profiles three Darebin artists; Bruce Watson, Christina Green and Chris Maunders as well as the impacts of the COVID lockdowns on their practice.
16. Sandwiches of the Suburbs: Darebin 5.15min Every sandwich has its own identity!
17. The Art of Sport 7.07 min Vibrant, Inclusive, Creative. And what it means to various Darebin residents.
CONTEMPORARY CONNECTION

Director Lily Smith 

Producer Anna Smith 

Editor Oluwademilade Adesina

Lead Artist Sarah McCrorie

THE CARTOON STORY OF REAL-LIFE COMICS

Director  Luke Green

Producer  Morgan-Belle Bradshaw

Editor  Jack Busuttil

Lead Artists Sweeney Preston and Ethan Cavanagh

MUSICIANS IN LOCKDOWN

Director Jamie Wagner

Producer Jeoung Uk Na

Editor - Angela Makalovska

Lead Artists - Johnathan Binge, James Dagiandas and Marcia Howard

PAINTING FOR THE ARCHIVES

Director  Erica Vandenberg

Producer  Liyan Li

Editor Jamie-Lee Martin

HARMONISE

Director Carla Lane

Producer Stephanie Muculj

Editor (Sussan) Vanny Kittikhoun

Lead Artists Andrew Young and Charm of Finches; Mabel Windred-Wornes & Ivy Windred Wornes

EMPTY THEATRES

Director Zac Charles

Producer Ethan Hayes

Editor James Anderson

Lead Artist - Erica Moffat Supporting

Artist Zac Charles

THINKING OUTSIDE THE MOSH

Director - Matt Dunlop

Producer - Cody Mathieson-Lowe

Editor - Rian Tonkin

Lead Artists - Eathbound (band) Daniel Drowley, Jake Kershaw, Tom Armstrong, Rhys Alexander and David Lawson

THE DECISIVE MOMENT

Director - Emma Gillett

Producer - Briannah Borg Editor - Ajda Kotch

Lead Artist - Stephanie Sawaya

GALACTIC PROJECT

Director - Bridget McNamara

Producer - Ruby Quilligan

Editor - James Karakolis

Lead Artist - Jordan Chiminello Supporting Artist - Kayne Davis

ANTONIA

Director - Sara Hancock

Producer Josh Taylor

Editor - Thomas Richards

Lead Artist - Antonia Sellbach

HIDDEN IN PLAIN SIGHT: PUBLIC ART IN DAREBIN

Director: Jaz Ballantyne

Producer: Jessica Leonard

Camera: Romael Zoomalan

Editor: Peter White

RISE OF INDIGICON

Director: Alexander Caunce

Camera: Nina Panova

Sound: Louis Phillips

Editor: Amaal Mohamud

THE PEOPLE'S MARKET

Director: Sophia Ocon

Producer: Phoebe Bowen

Camera: Gregory Luigi Schipano

Editor: Nanar Odicho

UNEXPECTED MUSIC OF DAREBIN

Director: Leif Street

Producer: Madeline Nolan

Camera: Daniel Sturmar

Editor: Cody Dunne

SANDWICHES OF THE SUBURBS: DAREBIN

Director: Will MacInnes

Producer: Erica Wilson

Camera: Samantha Ruotolo

Editor: Andrew Irving

THE ART OF SPORT

Director: Tiziano Cuce

Producer: Pamela Kiriakidis

Camera: Brahden O'Connell

Editor: Boran Deliktas
Accessibility
Dates & Times
Event is free and bookings are required

Tuesday 12 September

- Start time: 6.00pm
You might also be interested in...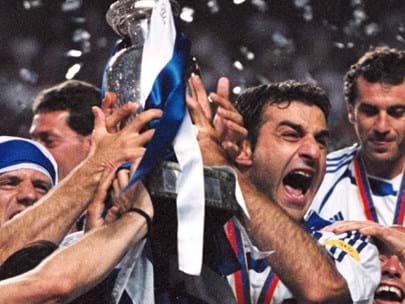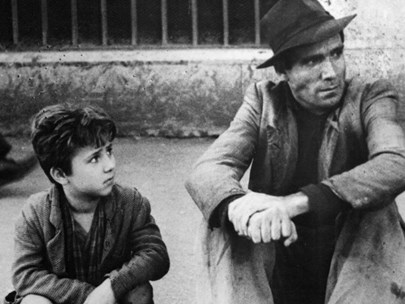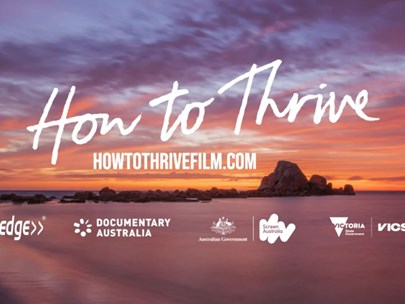 Is there a secret formula to happiness?
More info