Artwork by Djirringu Art, Ky-ya Nicholson Ward
Ganbu Gulin: Lore invites all residents, old and new, to be welcomed onto Wurundjeri Woi-wurrung Country.
Co-presented by FUSE and the Wurundjeri Woi-wurrung Cultural Heritage Aboriginal Corporation, Ganbu Gulin: Lore invites all residents, old and new, to be officially welcomed onto Wurundjeri Woi-wurrung Country.    
Ganbu Gulin, meaning "One Mob" in the Woi-Wurrung language, is an annual inclusive celebration where new citizens to Darebin are formally welcomed to Wurundjeri Woi-Wurrung Country with a Welcome to Country and smoking ceremony.  
  
This year's event, Ganbu Gulin: Lore has been curated by FUSE Curator-In-Residence, Maylene Yinarr.  Maylene is a Kamilaroi, Wiradjuri, Kuku Djungan and Gangalidda woman, artist and Director of Mindful Mob. Ganbu Gulin: Lore honours the lore, healing and songlines that thrive within Aboriginal and Torres Strait Islander culture and communities today and continues celebrating this year's NAIDOC theme 'For Our Elders', with a line-up of incredible First Nations talent and Eldership.   
 
Ganbu Gulin: Lore includes a screening of Daniel King's documentary, 'Ganbu Gulin', which tells the story of Darebin City Council's decision to cease holding citizenship ceremonies on January 26. In 2019, the inaugural Ganbu Gulin was held, created in collaboration with the Wurundjeri Land Council and the Darebin Aboriginal Advisory Committee. The film explores how this inclusive annual program has evolved as a platform for Traditional owners to welcome new citizens in their own way.

Ganbu Gulin:Lore is an event for every Darebin citizen.


Featuring: 
Uncle Bill Nicholson Jnr  
Djirri Djirri Dancers 
Murrundaya Yepengna Dancers  
Timmy Commerford  
Maylene Yinarr  
Aunty Janice Bakes  
Uncle Robert Bundle  
Uncle Herb Patten  
The Deans of Soul   
Plus, The Mindful Mob Healing Markets, workshops and more.  
Food and drinks will be available for purchase at this event. 
Set times: 
GARDEN
12.30pm – 1pm: Welcome to Country Uncle Bill Nicholson Jnr
1pm – 1.10pm: Mayor Cnr. Julie Williams speech
1.10pm – 2.05pm: Djirri Djirri Dancers
THEATRE
2.20pm – 2.35pm: Aunty Janice Bakes
2.35pm – 2.40pm: FUSE welcome Naretha Williams
2.50pm – 3.10pm: Ganbu Gulin Film
3.10pm – 3.25pm: Murrundaya Yepenga Dance Troup
3.25pm – 3.45pm
INTERMISSION
3.45pm – 4.00pm: Uncle Robbie Bundle
4.00pm – 4.20pm: The Deans of Soul with Maylene Yinarr
FOYER
Midday – 5pm: Mindful Mob Marketplace
2.05pm – 2.20pm, 4.20pm 4.35pm: Timmy Commerford
3.30pm – 4.00pm: Uncle Herb Patten, Gumleaf workshop
 
Ganbu Gulin: Lore is FREE, register at link.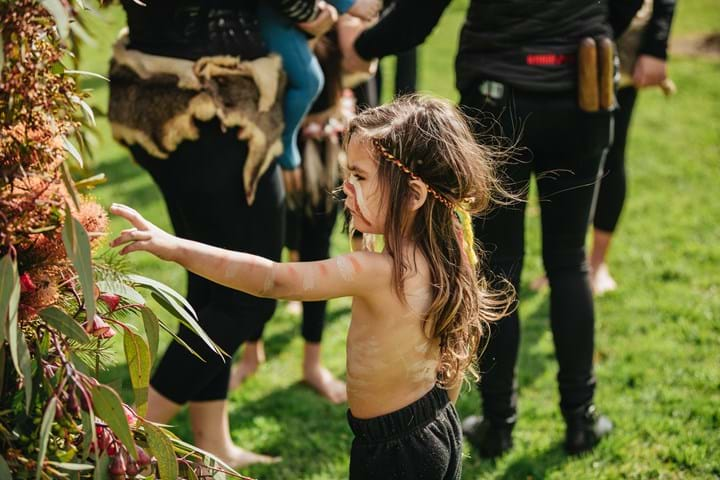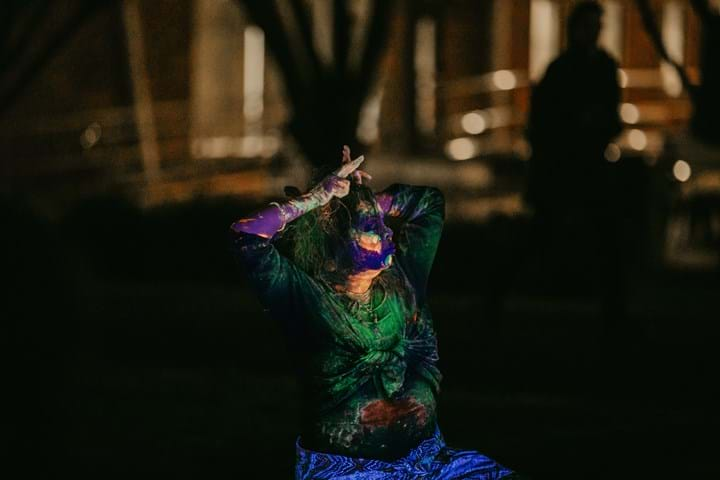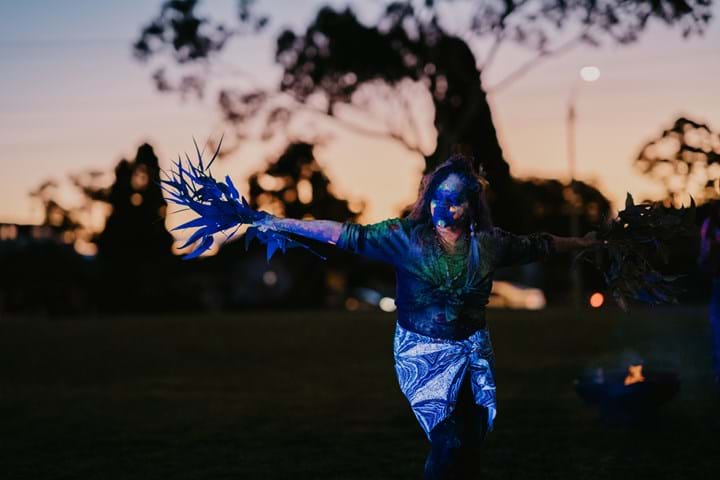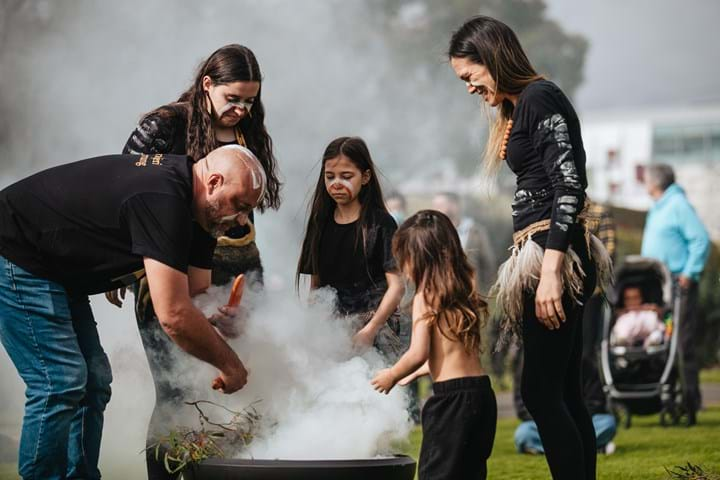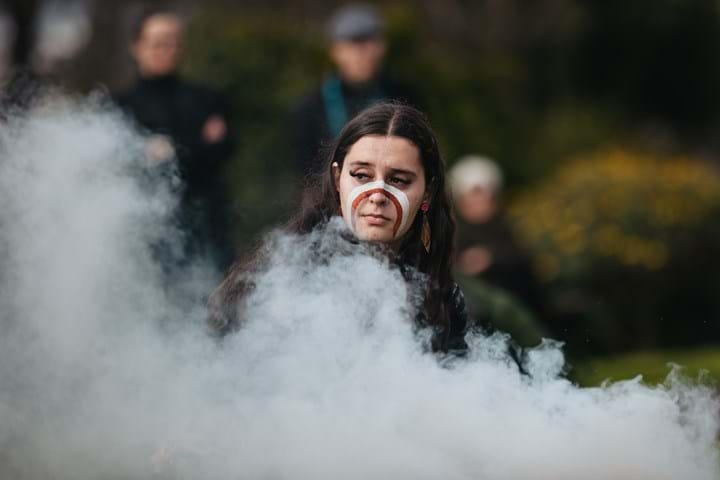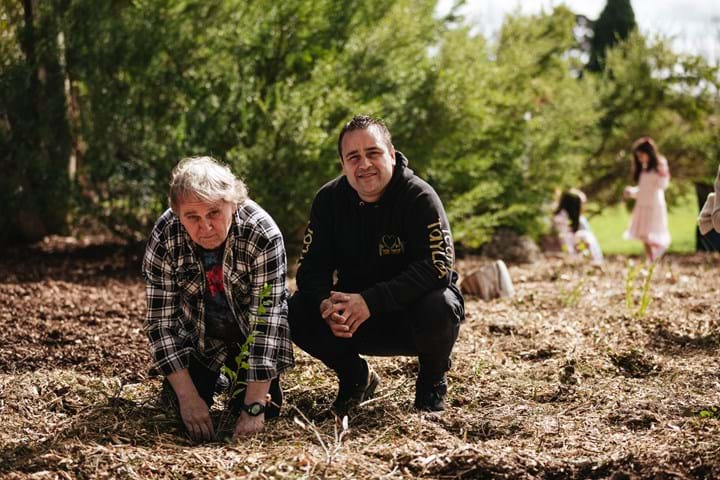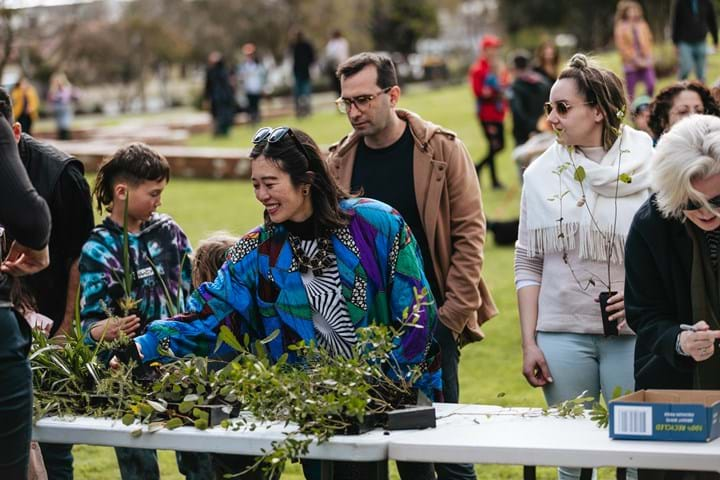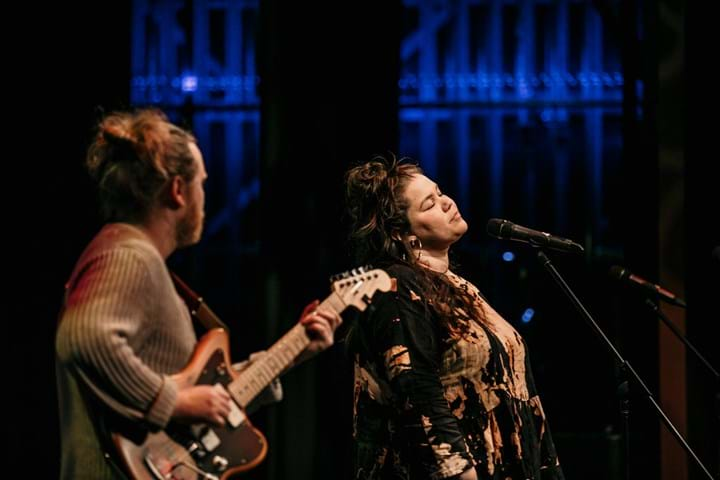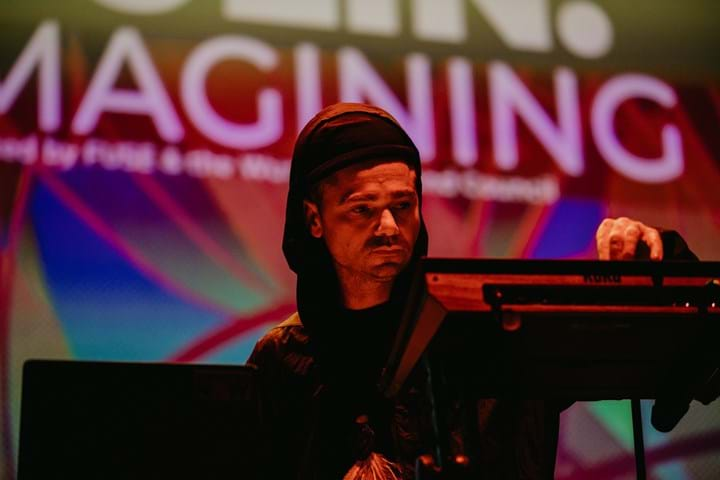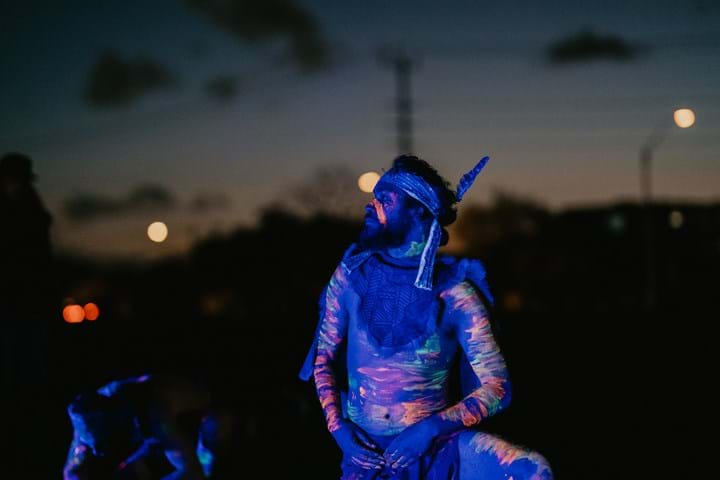 Photo credits:
@Wild_hardt www.wildhardt.com.au
Ganbu Gulin : Imagining 2022, presented by FUSE and the Wurundjeri Land Council
MURRUNDAYA YEPENGNA DANCERS

Traditional Kulin dances and stories told and danced with a spectacular contemporary twist.
Our aim to is dance in spaces where First Nations people have historically congregated in Naarm, (Melbourne). To reconnect people to country and culture and to songlines.

TIMMY COMMERFORD

Timmy Commerford is a singer / songwriter from Melbourne, Australia. After self teaching himself to play guitar and sing, Timmy made a name for himself filming acoustic covers on his IPhone and uploading them to YouTube.  

It wasn't until 2018 when Timmy teamed up with French artist 'Nadro' and released his first ever 'professional' song on Spotify. Thus creating a domino effect with producers all over the world reaching out for collaborations.  

4 years later, Timmy has over 50 songs on Spotify and Apple Music with multiple artists from around the world. At the moment, his Spotify reaches a total of over 31 million streams. While Timmy releases original music and cover songs mainly in the Dance/Pop genre, he likes to challenge himself and has released songs in many genres such as Tropical house, Drum n bass, Pop, EDM, Chill house and acoustic just to name a bunch. 

Timmy is currently on a journey to make music a career, and not just a dream. 

AUNTY JANICE BAKES

Aunty Janice Bakes (née Johnson) is a Gunditjmara and Wiradjuri musician from Victoria. 

Aunty Janice started her music career performing with renowned Aboriginal country singers, Harry 'Buck' Williams and Wilga Munro in their band Harry Williams and The Country Outcasts when she was 16 years old and went on to form her own all-female band called, The Ebbon Koories, meaning black sisters.

With her roots in country western music, Aunty Janice was inspired by her Mum, Joyce Johnson, a passionate guitar player and shared her love for music with her brother, Ian 'Bear' Johnson where she supported him and his band, Hard Times across the 80s and 90s in Melbourne. 

Aunty Janice has had a longstanding career as a grassroots musician playing alongside the esteemed artists such as Archie Roach. Ruby Hunter, Jimmy Little, Slim Dusty and many more. She continues to share her passion for music with the next generation and is a celebrated Senior song woman in her Victorian Aboriginal and Torres Strait Islander community.

UNCLE ROBBIE BUNDLE

Uncle Robbie Bundle's music is very eclectic on many levels, and these days he is writing music and songs that reflect a more deliberate approach to delivering his music. To anyone that is willing to listen intently and
understand lyrically and musically the nuances that abound in his songwriting and in his delivery.
A blue's shuffle that skips out of time….

Having been around on the music scene for a long period of time, there is a certain reverence that
permeates that very core and heart of the land, and assists the listener's journey to wherever they
might be.
Through the looking glass of Black Australia, Robbie's music captures and endure's with
purposeful intent to weave everyday things that might seem mundane,… into another perspective,
another viewpoint, or finding a different way of looking at the world around us in a Universal sense.

Robbie's newest songs are a testament to his conviction that there are so many stories out there
that if told would change the world as we presently see it. This dynamic is not a new occurrence,
but rather a suggestive poise that articulates the many trials and tribulations that are born of the
many different people,…Language's and Culture's that inhabit the Earth.

Music for him is an encryption of life and its many diversities, that roll along like a tumbleweed and
transforms the natural landscape and invigorates the environment.

Robbie has played and collaborated on many musical projects and performed with and alongside
many singer songwriters including Archie Roach, Bart Willoughby, Kutcha Edwards, Dave Arden,
Shane Howard, Dave Steele, Neil Murray, to name a few. Robbie also mentors many emerging
artists that are now navigating their way on the musical train.

Sit back and enjoy whats to come, as it will be a journey that will encapsulate and provide a
backdrop of a life well served and musical road that describes that life,…sometimes in detail…
other times much more obscurely…

UNCLE HERB PATTEN

Uncle Herb Patten is a Gunai Kurnai, Yorta Yorta and Wiradjuri painter, gum leaf performer and historian. After taking the world by storm on Channel 7's Australia's Got Talent in 2007, he finished the show's season in second place winning the hearts of millions.

Uncle Herb is a self taught gum leaf player, learning an array of songs of his time and had his national radio debut on the ABC Australian Amateur Hour radio show hosted by Terry Dear in the 1950s. Under his belt, he has released two CD's –  How to Play the Gumleaf and Born an Aussie Son and continues to perform across the country for events, big and small. His extraordinary skills explore not only whistling but humming and singing over the gum leaf. Uncle Herb has a remarkable musical career and he's an Australian entertainment legend.

THE DEANS OF SOUL

The Deans of Soul, now in its 20th year, are the sound of modern, original Melbourne Soul. 

They merge old school soul and funk with elements of cool roots, rhythm, and blues. 

With velvet smooth vocals, sweet harmonies, soaring heartbreak guitar, deep Motown bass grooves and hip-shaking rhythms, The Deans of Soul combine soul, funk and R & B influences to create original songs of emotion and of the heart. 

The Deans are like a United Nations of Indigenous and Non-Indigenous Australians unified in the one Soul groove and include members: 

Linc Yow Yeh - Singer/Song-writer/Guitarist.  Master of the Stratocaster, Linc is of Darumbal/Goreng Goreng/South Sea Islander heritage and a Murri man born and raised in Turrabul/Jagera Country, Brisbane.  He has strong ties to Giya Country Bowen also. 

Bradley Boon - Drums.  Brad is a Kurnai man from Gippsland.  He lays down the heartbeat with a groovy fatback feel. 

Nick Larkins - Bass. Nick is a musical nomad from Tasmania who has played with ARIA award winning acts Wild Pumpkins At Midnight, Dan Rumour (The Cruel Sea) and Monique Brumby. 

THE MINDFUL MOB HEALING MARKETS & WORKSHOPS

The Mindful Mob are an online collective of blackfullas, First Nations people and Allies exploring mindfulness, spirituality, philosophy, art and healing.

DJIRRI DJIRRI

Djirri Djirri Dancers are a Wurundjeri led female dance group, and, also Traditional Custodians of Narrm (Melbourne). Djirri Djirri means Willy Wagtail in Woiwurrung, the language of Wurundjeri people. The Willy Wagtail the Spirit Bird, gave them dance. Many of their group have danced since they were young children, while others have learnt as adults. You will hear Mandy Nicholson singing in Woiwurrung, the language of the Wurundjeri people and watch the language come to life through dance.
Accessibility
Dates & Times
2 September

Saturday

- 12.00pm - 5.00pm
Tickets
| | |
| --- | --- |
| FREE | Register via eventbrite. |
Location
Darebin Arts Centre
401 Bell Street, Preston VIC 3072
Get directions
Train
Mernda Line, Bell Station (check for Level Crossing Removal works disruptions)
Tram
Route 11 (stop 40, a further 10 minute walk) / Route 86 (stop 45, a further 10 minute walk)
Bus
Route 513 (Alight at corner of Bell Street and St Georges Road, a further 2 minute walk) Route 903 (Alight at corner of Bell Street and St Georges Road, a further 2 minute walk)