An exhibition by the MAS Collective
Seven artists from the MAS Collective are presenting new visual and media art works: Esther Tuddenham, Astrid Meurer, Max Cheevers, Andrew Crosling, Miranda Cook, Anastasia Hatzikosmidis and Moss Wight.
While MAS artists meet every Friday through the JOLTED Centre of Excellence, most of the works created by each of the artists are quite different to each other. However, Miranda, Anastasia and Moss will be exhibiting a series of masks they have created for The Amplified Elephants sound art ensemble. Through the works audiences will experience an intersection of worlds and places created through the experiences of artists with neurodiversities.
Exhibition Duration: Tuesday 12 September - Sunday 17 September
Exhibition Ceremony: Saturday 16 September 2-3pm
Exhibition Dates & Times
Tuesday 12 September - 12:00pm-3:00pm
Wednesday13 September - 12:00pm-3:00pm
Saturday16 September - 12:00pm-3:00pm
Sunday 17 September - 12:00pm-3:00pm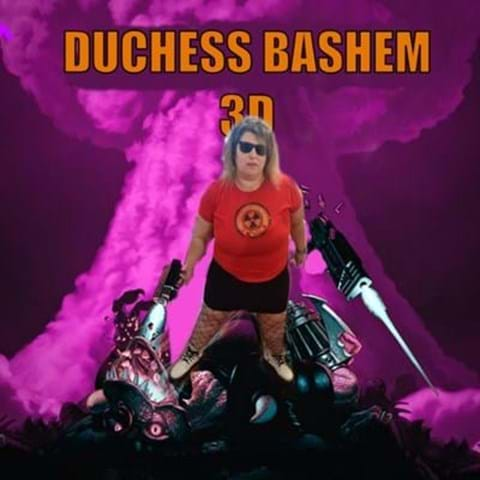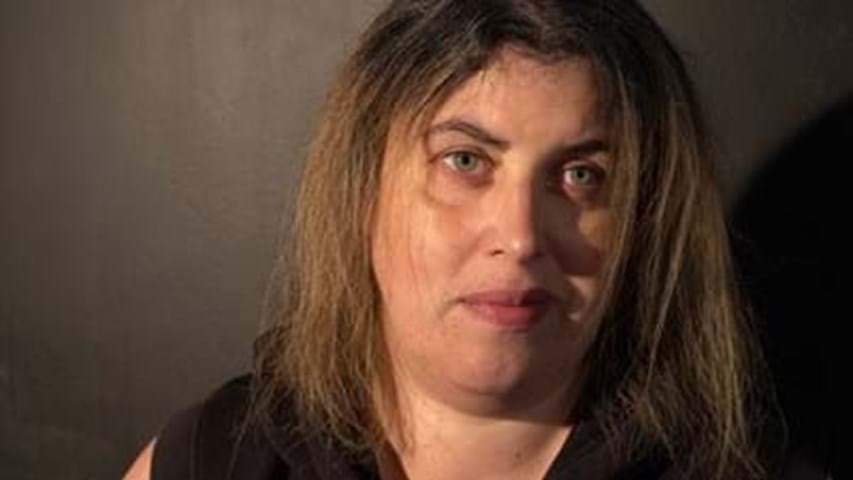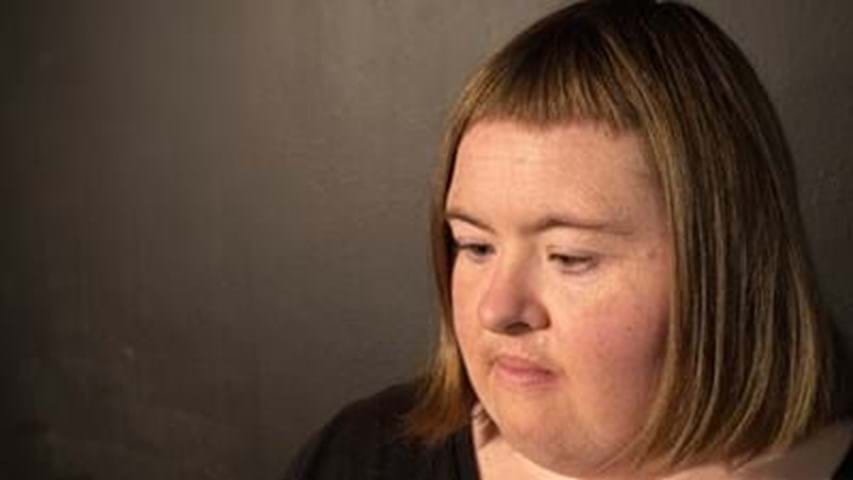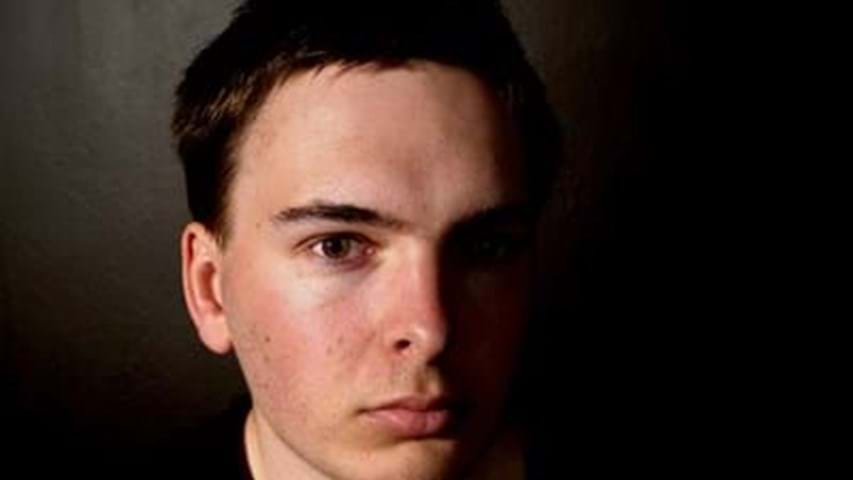 ESTHER TUDDENHAM - MAS ARTIST

Esther is a sound artist, poet, photographer, dancer and intermedia creative mind. Esther explores human emotions and their utterance in her work. In MAS Esther has been exploring her home suburb of Altona Meadows through the medium of photography. In 2021 Esther completed her book of poetry and photography titled THE SEA-ER. The work outlines a tale of a young women who develops the power of seeing into the future. The Amplified Elephants release their album Deep Creatures on Heavy Machinery Records in 2021. Esther is both a poet and musician on the album. Together with The Amplified Elephants, Esther performed in the 15-min production HAGOROMO with Japanese Noh singer Ryoko Aoki in 2021. Both works will be premiered in full in 2022. Esther has toured to Japan with The Amplified Elephants for THE HOWLING SOUND (2012), and then to China and Hong Kong with SHHHH and sound artist Nat Grant (2017). Esther has performed in many of the ensemble's ground breaking shows: THE NIS (2009–); THE MOUNTAIN (2010) both at fortyfivedownstairs; SHHHH (2016–17) at Meat Market, Melbourne and in Asia; and SELF SEEKERS at Footscray Community Arts Centre for the Festival of Live Art (2018).

https://jolted.art/esther-tuddenham/

ASTRID MEURER - MAS ARTIST

Astrid is a sound artist and visual artist. In MAS she has been exploring the intersection of digital art and computer games technology. Astrid joined Noise Scavengers in April 2022. Astrid works through various sonic mediums with the band including guitar and electronics. In 2022, as a part of the Noise Scavengers, Astrid worked with legendary performance artist Stelarc to create a wearable synthesizer that Stelarc then used in the show Stellar Metal Arc. The same technology then appeared in the Noise Scavengers show Augmented Hyenas (2022) at JOLTED Arts Space. The Noise Scavengers are currently working on their next album release titled Augmented Hyenas. Through JOLT, Astrid is mentored by Michael Hewes, Alister Karl and James Hullick. Astrid is an intern at JOLT Arts and is a member of the JOLT MAS arts workshop. Prior to her time at JOLT Arts, Astrid was a lead vocalist in the band The Empires through the Interact Arts Program. The Empires were based at Abbotsford Convent from 2011 to 2016. Astrid performed regularly with The Empires at Abbotsford Convent, Bendigo Hotel and other venues, as well as appearing in various music festivals and initiatives: Arockalypse (2012); Shadow Electric (2014).

https://jolted.art/astrid-meurer/

MAX CHEEVERS - MAS ARTIST

Max Cheevers is a sound artist, visual artist and drummer/percussionist. He is influenced by history, sci-fi and fantasy, movie soundtracks, ambient, rock, and sound from many mediums. In MAS Max has been exploring video art processes. Max works organically in the structure of his music creations, fusing his diverse musical tastes to influence his own unique artistic voice. Max creates laptop-based sound art and improvises on percussion with polyrhythms and other unique rhythmic structures. He is mentored by Peter Neville on drums, and laptop-based music creation by Michael Hewes. Max performs with the Noise Scavengers, a sound art band represented by JOLT Arts. Noise Scavengers premiered the show Augmented Hyenas in 2022 at JOLTED Arts Space. The project included building wearable synths and controllers with Australian machine legend Stelarc and supported by roboticist Richard Allen. In 2023 the Noise Scavengers will release their first album of the Augmented Hyenas project. The project will be presented again in Japan and Australia.

https://jolted.art/max-cheevers/

OTHER MAS ARTISTS

Miranda Cook, Anastasia Hatzikosmidis, Moss Wight and Andrew Crosling.

In MAS Miranda, Anastasia and Moss have been creating masks to be worn by The Amplified Elephants when they next mount the show Deep Creatures. Andrew Crosling has been exploring satirical video art and sound art - with a focus on CEOs as characters within society.

ALISTER KARL - MAS FACILITATOR

https://jolted.art/alister-karl/

HAHNIE GOLDFINCH - MAS FACILITATOR

https://joltarts.org/people/hahnie-goldfinch
JAMES HULLICK - CEO & FACILITATOR

James Hullick is an auditory creator like no other in Australia. Recently James' artistic identity has been shifting from cutting-edge composer to that of an all out iconic performer and artist: The birth of James' STRANGE JAMES identity came with the SSO's 2017 premiere of WERE/OBLIVION for chamber orchestra and unhinged rock god (conducted by Brett Dean): "his face painted in garish colours and head dusted with glitter – wringing thunderous sound from his electric guitar, channeling Bowie and Hendrix. An exploration of the tensions between artistic practice and family life, WERE/OBLIVION set Hullick's text – a letter addressed to his daughters, sung by the composer in guttural, sometimes screaming tones in a powerful, heartfelt performance of fractured sound and fury." Limelight 2017. James' creations are concerned with questions of our collective social life drawn from his work with community artists. Since 2006, he has worked with The Amplified Elephants – an ensemble for artists with intellectual disabilities.

JOLTED ARTS

JOLT ARTS Artists across the planet are frothing at the mouth in their attempts to expand humanity's experience of creativity. JOLT is an avant-garde arts organisation that seeks to forthrightly contribute to the flowering of local cultures, whilst maintaining an international vision through our total devotion to deepening the creative experience of our audiences and artists alike. We actively seek to remove many of the restrictive barriers that artists and audiences are often faced with. Our open-minded and actively positive attitude is supported by our own definition of what we believe art to be, "any creative act that prioritises creativity." JOLT Arts is an inclusive arts organisation with charitable status that creates in-house new cross-disciplinary productions – as a production house – whilst also supporting and presenting the work of other creators. We present new cutting-edge work by local and international artists with a focus on avant-garde creators across a range of contexts and abilities: artists of neuro-diversities, artists of youth, emerging artists and established artists. Following our inclusive agenda, our programs often mix and match established and emerging artists across a range of presentation contexts: galleries, festivals, concert halls, pubs, arts centres, community venues, site specific venues and more. We have a broad attitude to what art may be and therefore the artists we support regularly create work with artists from a range of disciplines. Directed by composer and artist James Hullick, JOLT is based in Australia, and governed by a board of directors, led by Margaret Woods. Through strong leadership, JOLT has established an international touring network of producers with JOLT's 2015 Touring Festival Asia featured on national TV in Japan. JOLT has presented international festivals in Japan, Hong Kong, Switzerland and Australia. Since JOLT's inception in 2009, the organisation has devoted much energy to developing projects that engage youth artists and artists supported by the NDIS. Initially incubated by Footscray Community Arts, JOLT has mentored the growth of The Amplified Elephants – a sound art ensemble for artists with neurological diversities. Sonic arts access has become central to JOLT's identity as the organisation, such that the organisation has developed a range of workshops for people with disabilities. A key function of JOLT is as a mechanism for introducing emerging artists to professional opportunities, thereby better creating avant-garde art born in the hearts of living, breathing creative communities.

Website: https://jolted.art/

Facebook: https://www.facebook.com/JOLTsonicarts

Instagram: https://www.instagram.com/joltarts/

Bandcamp: https://hullickstudios.bandcamp.com/music

Youtube: https://www.youtube.com/channel/UCw0cUZyQaB2hISPydh_pokA

 
Event & ticketing details
Accessibility
Dates & Times
Event is free and bookings are not required

Tuesday 12 September - Sunday 17 September

- 12:00pm-3:00pm
Tickets
| | |
| --- | --- |
| FREE | Enquiries: charlotte.bolcskey@joltarts.org |