Northern Choral Fest 2023
ARC is proud to present the Northern Choir Fest 2023 – a celebration of community and school choirs during the FUSE Spring Festival at the Darebin Arts Centre.
Join us of the Northern Choir FEST Showcase commencing at 2.30pm. This event is a ticketed event open to members of the public and will feature a range of local choirs including ARCappella, ARC Children's & Youth Choir, All of Us, Keytones Choir, Thornbury High School, Voices of Yarra, Harmonix, Glee West, Special guests include renowned a-cappella group Ginger & Tonic who will also lead a massed choir performance. Specialising in original songs as well as impertinent parodies, a cappella girl group Ginger and Tonic rely solely on their voices to create their unique sound. Together Laura Burzacott, Rebecca Moore and Stephanie John and Jane Patterson have their audiences transfixed with their superb harmonies and palpable chemistry. 25% of ticket proceeds for this Showcase concert will be donated to the Olivia Newton-John Cancer Wellness Centre.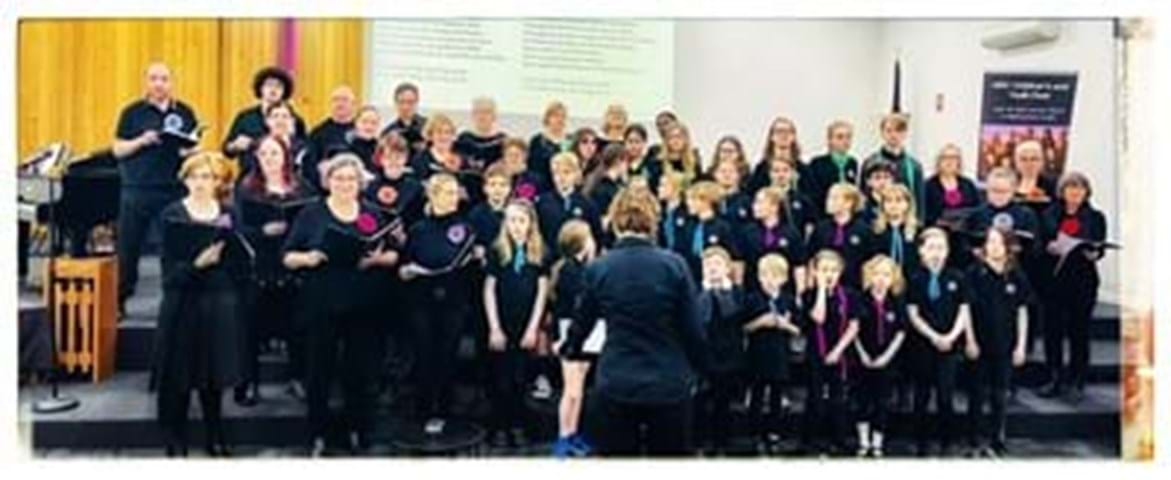 | | |
| --- | --- |
| ARC CHOIR BRANCH | ARC Choir Branch is run by a committee of management, led by Choir Manager Amelia van Lint. Amelia is a social worker with over 25 years experience in working with young people, volunteering & community arts and is a founding member of ARC Theatre and ARCappella Choir and ARC Children's and Youth Choir. Living in Darebin, Amelia has been passionate about establishing an annual choral festival for choirs in Darebin as well as the fostering the social connection and wellbeing benefits that singing in your local choir provides. |
| GINGER AND TONIC | Ginger and Tonic - a cappella group rely solely on their voices to create their unique sound. Together Laura Burzacott, Rebecca Moore and Stephanie John and Jane Patterson have their audiences transfixed with their superb harmonies and palpable chemistry. |
ARC

ARC - Amateur Repertory Company Incorporated, is a not for profit community arts organisation that commenced as a youth theatre group in 1996. ARC has two branches supported by an over-arching committee of management. In 2021, ARC Celebrated 25 Years as a Community Arts Organisation in the northern suburbs of Melbourne. ARC Choir Branch Community choirs and the benefits of community singing have become popular around Melbourne over the past few years as they provide a non-traditional recreational activity and allow individuals to feel part of something bigger, connected their local community, promoting health and well-being. Our choir branch includes the ARC Children's Choir and ARCappella . ARCappella is an un-auditioned adult community choir for people of all ages and musical ability. ARCappella rehearses weekly in Preston and performs across Darebin and surrounds.

ARC is proudly supported by the City of Darebin Community Grants Program ARC's Charity partner for this event is the Olivia Newton-John Cancer Wellness Centre. 25% of all ticket proceeds will be donated to this centre. ARC is a proud member of the Australian National Choral Association (ANCA) ARCapella Choral Director - Marina Thacker ARC Children's & Youth Choir Choral Director - Jane Murone

https://arc-childrenschoir.org.au/
Accessibility
Dates & Times
Book in advance and tickets at door

Sunday 10 September

- 2:30pm-4:00pm
Tickets
| | |
| --- | --- |
| Paid Ticket Entry | https://darebin.sales.ticketsearch.com/sales/salesevent/111198 |
Location
Darebin Arts Centre
401 Bell Street, Preston VIC 3072
Get directions
Train
Mernda Line, Bell Station (check for Level Crossing Removal works disruptions)
Tram
Route 11 (stop 40, a further 10 minute walk) / Route 86 (stop 45, a further 10 minute walk)
Bus
Route 513 (Alight at corner of Bell Street and St Georges Road, a further 2 minute walk) Route 903 (Alight at corner of Bell Street and St Georges Road, a further 2 minute walk)