Things Will Be Different: Q&A with Celeste De Clario
Things Will Be Different is about universal emotions and experiences.
Both a film and a walking tour, Things Will Be Different follows two residents as they're forced to relocate from the demolished Walker Street public housing estate.
Things Will be Different documents how life-altering circumstances can be thrust upon anybody, and how public housing ensures that people in difficult circumstances can access safe and meaningful lives. In doing so, it demonstrates the richness of the people, communities and support within that system.
The film was made by Lucie McMahon and Celeste De Clario, and we spoke to Celeste to find out more.
Hello Celeste and welcome to FUSE. Please tell us a little about your artistic background.
I live and work in Naarm/Melbourne, and I work with video and photography to explore notions of documentary. I'm interested in how lens-based apparatuses yield certain limitations and discoveries when exploring the psychology of people. 
How long have you been practising your art?
Ever since I was young, I've been curious about the enigmatic aspects of photography and video. My dad is a cinematographer, and throughout my childhood I was fascinated by the way he approached a medium that lends itself to serendipity in such a technical way. When I was 14, he gave me an old Nikomat EL, which proved to be the inception of my lens-based art practise.
Where do you draw inspiration from?
I'm inspired by contradiction and the fragility and strength of people!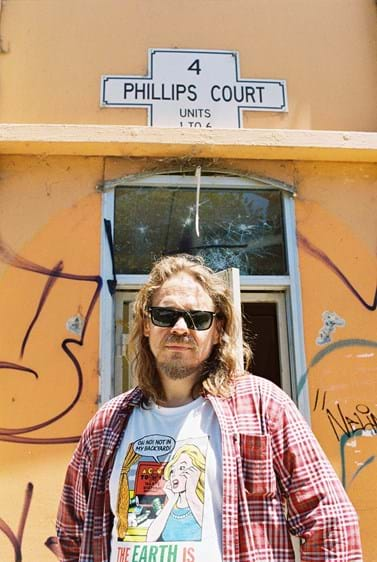 Will, one of the two former residents appearing in the film.
What can audiences expect from Things Will be Different?
Things Will Be Different is a feature-length documentary that Lucie McMahon and I have been making over the last four years. By documenting experiences of displacement, we're aiming to reduce stigma towards public housing estates and tenants.
Our film shows that public housing is critical for low to middle income people and that it plays a vital role in preserving community. We hope that it will further engage people in housing justice and public housing advocacy. 
The Australian arts industry is facing some challenges at the moment, especially post-lockdown. What do you see as the biggest roadblocks – and the best opportunities?
The biggest issue Australian artists face today is a lack of funding in the arts sector. This creates a hyper-competitive environment for projects and means that the skill of "securing funding" becomes paramount. This is a very different skill-set from producing art. Many identifiable disadvantage groups implicitly lack these skills, and thus their disadvantage is compounded. 
In my opinion, the greatest opportunities are the other side of this problem: finding ways to capture the experience of the otherwise neglected, misunderstood and ignored. Society is becoming less equal on so many different measures.
We can play some part in addressing this.
---------------------------------------------
Things Will Be Different. 
Presented by by Lucie McMahon and Celeste De Clario for FUSE Spring 2022. Supported by FUSE Fund.
Free but registration required.
More info: www.fusedarebin.com.au/thingswill
Official website: https://thingswillbedifferent.com